On the second floor of Chandler, a building tucked within Havemeyer, Pamela Smith shows me a bucket of sand from Toulouse, France. She is showing me how her classes make molds for portrait metal the way a 16th-century French manuscript had described it. The sand is coarse, with larger nuggets the color of mud that will be heated with vinegar to be broken down to a finer consistency. The director of the Center for Science and Society and professor in the history department, Smith runs the Making and Knowing Project, which is a part of the center. It's a project that, studying a single manuscript, performs craft recipes like verdigris pigment "growing," cuttlefish bone casting, floral preservationism, and taxidermy. As Smith realized when she began studying the metal casting recipes, "I just cannot understand this unless I know how to do it."
The Toulouse sand was sent from a collaborator at the University of Toulouse who had followed the directions in the manuscript and found the right sand. "It says go up past the vineyard—he found the vineyard, he got the sand, he sent it to us in the mail, and we tried it out." Smith is a historian of science, which, according to her, means that despite being a trained historian, she sees the value in understanding the processes of making these recipes as an almost protoscience experiment. Smith runs classes that work with the manuscript and is developing a digital version that will launch in 2020.
Smith's multidisciplinary research methods aren't that unique at Columbia anymore. This sort of thinking goes all the way up to the president's office. In September, President Bollinger announced that he would be creating a task force to address the university's duty in combating climate change, even imagining the creation of a new school to do so. "Is it the right moment, for example, when a School of Climate Change should be created, uniting the academic efforts already underway, fostering new research and even disciplines, preparing the next generation of students through new degree programs in order to better serve the world, and signaling to the nation and the broader world how critical these matters are?"
Bollinger's announcement is a high-minded proposal, one that would change the way Columbia functions in a way that most interdisciplinary projects the University currently funds have not. Still, what he suggests is goal-oriented research that draws on all forms of knowing and solving, a core tenet of interdisciplinary work.
The Robert N. Butler Columbia Aging Center in the Mailman School of Public Health addresses another sort of existential problem. Caitlin Hawke, senior science and strategy officer at the center, describes her job as a sort of matchmaking effort––connecting researchers who may be working in different ways on the same question. She stops herself as we speak about the structure of the center in order to explain aging itself.
With expanding lifespans, the center looks at aging at both an individual and societal level––things like demographic patterns in aging that can be explained by the interconnection between institutions, behaviors, and DNA. The center facilitates interdisciplinary research which will turn into evidence and later into policy that addresses these impending questions in our society. Still, the Columbia Aging Center is answering questions that can be answered by a much smaller cross section of disciplines than a subject like climate change.
Bollinger's call to tackle climate change on a University-wide level is an interdisciplinary task that would require as much structural innovation as it would research. Smith says that consensus on the benefits of interdisciplinary work isn't the problem.
"You need all disciplines, really, to work together on these existential problems that face us now," Smith says. "And everybody agrees about that, but how to shift the University out of its 19th-century model into the 21st century is a really, really hard problem."
In 2005, the National Academies Committee on Facilitating Interdisciplinary Research released a report examining interdisciplinary research across the country. In their case study of Columbia, they found that interdisciplinary units had risen from 105 in 1996 to 277 in 2004.
Interdisciplinary work, in all its many forms, is everywhere at Columbia. The school's 201 centers or institutes bring together faculty from various departments and schools across the university to drive new research. But it is pushing up against the established "natural" structure of the university: a siloed department system. While no one I spoke to suggested that Columbia could or should abolish the department structure, some have proposed alternative ways of structuring students and faculty that could create clearer paths to interdisciplinary learning and research.
Interdisciplinary work is funded by a mixture of federal grants, private donations, and the University. While federal funding in the sciences is expanding, grants that support the combination of the humanities and social sciences with hard sciences are limited. The question for Columbia becomes whether or not its current structure supports the creation of new fields and expanding research.
Centers and institutes provide some space for interdisciplinary projects that cross school and discipline, yet their inability to hire and tenure faculty themselves makes them far less autonomous and stable than a traditional department. While disciplines are in constant flux, the model for their existence hasn't changed in over 100 years and fails to provide a mechanism to encourage and centralize interdisciplinary projects.
Departments and Disciplines
At a University Senate plenary last May, the Faculty Affairs Committee proposed a resolution requiring each unit at Columbia to update its bylaws to address a new set of standards––which departments have previously done sporadically and without uniformity. Bylaws are internal rules that dictate processes like tenure and hiring within departments or other structural hierarchies of academia. The committee had found in their investigations of various faculty complaints "that many departments hadn't updated their bylaws, some for decades" and a "department culture had arisen as a kind of practice rather than a matter of policy," as Nicole Wallack, member of the Faculty Affairs Committee and a senior lecturer in the English department, explained.
Beyond the actual power of these bylaws to shift dynamics within units, their lack of upkeep points to a common perception: that departments are naturally occurring in the University. Gregory Wawro, chair of the political science department, explains that his department created their bylaws in 2003 and have not updated them since. Wawro adds that the department's bylaws include provisions that are no longer accurate to how the department functions, pointing to a standing committee that is supposed to review dissertation proposals. "It says it still exists as a standing committee, but it doesn't exist in practice."
With departments left to evolve on their own terms, the structure as a whole is changing without explicit analysis of its efficacy. Centers and institutes, which are unable to hire or tenure faculty within their units, are established almost like afterthoughts that fill in the gaps that traditional departments don't cover. Still, they are the sites of interdisciplinary pedagogical and research demands. But departments, like every unit at Columbia, were formed for a reason. The department system at Columbia was created in the 19th century, as Columbia increased its faculty size and began building hierarchies of professors.
Robert McCaughey, a Barnard history professor, wrote about this process in his book Stand, Columbia. At the turn of the 20th century, Columbia's faculty size was doubling every four years and the faculty categories had expanded to include lecturers, instructors, tutors, adjuncts, and assistants. At the same time, faculty members were increasingly expected to specialize, a change which would eventually be responsible for the creation of departments. By the mid-19th century, professors in the sciences, who once taught both physics and chemistry, now had a sufficient number of faculty members to divide the specialities between.
Today, the University has 78 active departments of instruction, 30 of which reside within the Faculty of Arts and Sciences. They are responsible for how faculty are appointed, how instruction is provided, and how research is conducted.
David Helfand, former chair of the astronomy department and current chair of Frontiers of Science, described this formation in 2013 at TEDxWestVancouverED. According to Helfand, modern universities were based on the 19th-century German university model.
"I'm not sure what they were thinking in Germany in the 19th century," Helfand says during the talk, "but it must have gone something like this: So I've got this group of experts in some particular field over here, and they work really well together; and then another group of experts in a different field over here; a third group of experts over here, so what we'll do is we'll bring them all together on one field, a campus, we'll put them next to each other and we'll see what happens."
"Well, we found out," he jokes.
In the speech, Helfand refers to departments through a metaphor: "So they build these silos around, right, and the more energetic ones built really tall silos, so they can throw rocks down on the little silos around them, and stage raiding parties at night to steal their resources. These are called departments in universities."
In a spatial sense, this certainly rings true. You can see the silos as departments that are separated, housed in buildings surrounded by other buildings with similar departments. North Campus features a hub of STEM departments, and Schermerhorn, which houses anthropology and psychology, bridges the campus toward the social sciences and humanities.
Wawro explains what it means to be "interdisciplinary" in the department in more limited terms. He starts by explaining the overlapping of the subfields within political science before expanding out to history and economics. Still, he expresses a vision for more joint appointments across the political science department into other schools in the University, like the Law School and Business School. Again, spatial constraints and the responsibility of keeping up with traditional departmental duties can stand in the way, he says. Still, when asked if there is anything about the department system he would change, Wawro says, "I don't think there are any pressing issues."
Some suggestions for increased interdisciplinarity are based on the concept of space alone. Sitting in a conference room in Fairchild, Martin Chalfie, Stuart Firestein, and Harmen Bussemaker, all professors in the biological sciences department, tell me about the history of their department. When we begin to talk about how the departments are connected, Chalfie describes the shape of STEM departments by their building: mathematics (in Mathematics), chemistry (in Havemeyer and Chandler), physics (in Pupin), engineering (in Mudd), biology (in Fairchild), and psychology (in Schermerhorn) form a U around campus.
"And unfortunately the interdisciplinary building is over here [in Fairchild] when it should be right in the middle."
"Like there," Firestein adds, pointing at Uris Hall.
"Like right in that vacant building that's right here."
Interdisciplinarity
While the 19th century marked an increasing specialization within higher education, Columbia's ever-expanding University is now being filled with projects that cross departmental boundaries. The department of biological sciences was created in 1966 by merging two previous departments, zoology and botany. The 1980s marked the dissolution of both the geography department and the linguistics department. Linguistics has had a rocky road as a discipline here, but students will now be able to major in it in the spring for the first time in over 30 years. Then, in 1991 the Faculty of Arts and Science was created, subsequently housing the faculty of Columbia College, the Graduate School of Arts and Sciences, the School of General Studies, School of the Arts, School of Professional Studies (and, before 2010, SIPA) under the same roof. This move made it easier for faculty to move between schools, while departmental shifts proved a reminder that no department is a natural fixture, permanent and unmovable.
Similarly, no disciplinary field is fixed. In 2009, Columbia created their master's program for narrative medicine. Rita Charon, founder and executive director of the Program in Narrative Medicine at Columbia, has been running seminars and publishing on narrative medicine since 2000, pioneering a field that helps healthcare professionals understand illness through stories, listening, and understanding a person's narrative.
But when Charon describes her journey in developing this program, she starts with Henry James, the 19th-century novelist. Already a professor at the College of Physicians and Surgeons, Charon had never been inside Butler before. On her first trip she was on a mission to find out what other people were saying about Henry James. She read his novel The Wings of the Dove (a fitting choice as it is about an American heiress stricken with a serious disease), in three days flat.
"I had no idea that anyone could write like this. I mean, I literally picked this book up off the sidewalk where someone had thrown it away," she explains. In search of a book of criticism on James, Charon went up to the eighth floor of the stacks looking for PS 2128. When she arrived to find "a wall like 10 feet long. And it was all either about or by Henry James," her heart started racing. She became dizzy, overwhelmed by the sight of it. In awe of this new world, she had symptoms.
Charon eventually got her Ph.D. in literature (writing her dissertation on Henry James) and published in the Journal of the American Medical Association on this new field that would look beyond medical history to the stories patients told physicians about their lives. But through this avenue of unexpected interdisciplinarity, Columbia University Medical Center helped pioneer a new method of improving healthcare for patients.
New tracks within majors also represent expanding and evolving definitions of discipline. As of fall 2017, Barnard now offers a medical anthropology track within their department. Medical anthropology major Emma Senner, a Barnard senior, describes the benefits of interdisciplinarity in her own education as something that gives her the ability to think more broadly about what she's learning and apply skills across fields. "I noticed that as I was writing more lab reports for my chem class, I learned a style of arguing and writing that helped me write an anthro paper better or helped me build a stronger analysis for an English class," she explains. Senner is also pre-med and says that when combining the two, she was met with light resistance from professors. "You kind of have to know what you want and just tell people that that's what you're gonna do versus asking."
Departments are treated as natural objects in the University, but they don't have to be, says Rishi Goyal, the director of the medicine, literature, and society major at the Institute of Comparative Literature and Society and an attending physician in emergency medicine at CUMC. "They have a history, they have a starting point, they can have an ending point."
Matthew Sandler, the director of the American studies M.A. program, who also works entirely within a center, compares university formation to the local cathedral.
"It's a bit like Saint John the Divine," he says. "Every 20 years or so, someone shows up and has a bunch of ambition and builds a chunk of it and then that person invariably doesn't finish and so then their chunk is sitting there and the next person comes along and is like, 'Oh, we really need to put that spire on here.'"
Sandler is referring to the pace of structural change at Columbia. With the exception of the new African American and African diaspora studies department approved last January, interdisciplinary work is rarely institutionalized in the profound and permanent way that Bollinger proposes. In an op-ed from 1997, on the heels of the activism that created the Center for the Study of Ethnicity and Race (CSER), then-Columbia College junior Adria Armbrister wrote, "Areas of study considered to be minor are 'ghettoized,' or, as Columbia prefers to call them, 'institutionalized.' Take for example, the Institute for Research on Women, Gender, and Sexuality and the Institute for Research in African-American Studies; both lack the departmental power of hiring, firing, and tenuring professors."
Now, CSER faces the problems that Armbrister described over 20 years ago. Founded in response to a 1996 hunger strike and sit-in, its status as a center continues to be an impediment in hiring and maintaining faculty. For instance, the Indigenous studies track failed to hire an assistant professor with the English department in the spring of 2018 after two faculty members left Columbia.
Beyond centers, there are also institutes, differentiated by their size and whether graduate programs are offered. Both the Institute for Research on Women, Gender, and Sexuality and the Institute for Research in African American Studies (IRAAS) operate graduate programs. Both centers and institutes must hire faculty as joint appointments with another department. This means that while the number of students CSER serves is constantly increasing, its faculty to student ratio, according to CSER co-Director Mae Ngai, is about 14 to 1, more than double Columbia's standard of 6 to 1. By adding together the partial appointments, the center has the equivalent of four full-time employees and 55 majors and concentrators.
When asked about IRAAS' recent departmentalization, CSER co-Director Karl Jacoby made clear that he has recently cooled to the idea of CSER becoming a department anytime soon, saying that it would have to become an institute first. He also worries that departmentalizing ethnic studies may result in other departments stepping away from studying race and ethnicity. Ngai agrees, saying that CSER becoming an institute or eventually a department may help with recognition, but adds that CSER's real concern remains hiring more faculty. "I'm not saying it's best to keep it where it is. I'm just saying this is what it is. … For myself, that is not the first order of business."
"I'm coming around to the fact that the Columbia system is not awful," Jacoby laughs. But he adds that he wishes more departments would hire with CSER.
Ngai echoes some of Jacoby's thoughts on departmentalization but she adds that, despite still having a ways to go in the diversity of faculty members, she doesn't feel this danger for ethnic studies at Columbia now.
Farah Griffin, the chair of the new African American and African diaspora studies department, says she doesn't think departmentalization will have that effect on them. After long histories with certain departments, she is confident that many departments will not move away from African-American studies within their disciplines. "There are many departments I am confident would not do that. And there are others that I hope won't do that."
Columbia's model does allow for interdisciplinary thinking within departments, notably—through joint appointments.
A faculty member with a joint appointment will have a portion of their line, or appointment, in another unit. If, for example, you are appointed to the history department with a quarter-line in CSER, one of your four hypothetical classes taught each semester would be in CSER. This semester Jacoby is teaching two graduate courses in the history department and one undergraduate course in CSER. However, the burden of a joint appointment, especially for untenured faculty, is that bureaucratic duties double and non-departmental units are often under-resourced. Still, by functioning between two units, faculty are able to maintain their disciplinary affiliation and ensure that more traditional departments house diverse perspectives within that discipline.
Jacoby is wary of offering a definitive answer to the question of CSER's status."I like being in both the history department and in CSER. I'm not sure I would want to be just in a CSER and I don't think I'd want to just be in a history department, but I am aware that it puts a lot of burdens on faculty who are in these joint positions."
Brown University, where Jacoby taught from 1999 to 2012, has a different model. Brown's ethnic studies program is housed within their American studies department, which means that professors have the opportunity to be tenured within a single department. Still, he cautions, "I think that all of these things of trade-offs, I haven't found the perfect model yet."
Two Models
If Columbia's model isn't it, what would an ideal model look like? What would a university that fosters interdisciplinary pedagogy and research, at both the faculty and student level, look like in an ideal world? I learn about two different models—one on the 10th floor of Pupin, and the other on the fourth floor of Hamilton, in CSER's office.
Helfand's model is not for Columbia. Columbia, Helfand tells me, is too entrenched in its departmental silos and bureaucracy to change its structural and pedagogical model in the near future. Certainly, as the creator of Frontiers of Science, Helfand has had pedagogical impact on the University. But Quest University, a liberal arts and sciences university in Canada at which Helfand served as president from 2008 to 2015, was his opportunity to start with a clean slate.
Quest University has no departments or majors, yet has almost more structure than Columbia. Classes are taught in blocks—each course lasts three and a half weeks and is taken on its own, providing opportunity for immersive pedagogies. The first two years are devoted to requirements. The second two are centered around a single question, requiring students to design the rest of their degree leading up to a keystone project that attempts to answer that question.
When I ask Helfand what changes Columbia could make to promote interdisciplinary work, he describes a model that doesn't draw from Quest at all.
Instead, he refers to the model of the Miller Institute for Basic Research in Science at UC Berkeley, which has created a three-year post-doc program that provides interdisciplinary space for scholars to do research. The fellowship focuses on building a community, holding regular lunches and workshops on conveying complex research across various disciplines. Because the fellowship functions across the basic sciences with no departmental obligation, the scholars are able to move more freely between units in their research and are provided a physical space to interact with an interdisciplinary cohort. The institute itself is funded by a large donation and operates without many resources provided by the university other than space.
Still, Helfand imagines a model in which the Faculty of Arts and Sciences could operate "a grown-up" Miller Research fellowship. Devoting five faculty hires a year to the program, the administration could withhold appointment to a specific department and reserve them as faculty for Arts and Sciences, according to Helfand. The cohort of unappointed professors could grow naturally, year by year and "just as we have set aside substantial resources to attempt to diversify the faculty … we could do this diversification in another dimension by setting aside a pool of money that was available specifically for people who were not tied to a single department."
Frances Negrón-Muntaner, the director of CSER from 2009 to 2016, is jointly appointed with the English department but considers herself post-disciplinary. Negrón-Muntaner's informal proposal for a new university structure bears a lot of similarities to Quest. As we sit in her office, it's clear that she could and has imagined more than one way to restructure on a broad scale. Her model would also operate outside of a departmental model, centered around a question rather than a major. "If we conceptualize the possibility that people could be appointed to the University rather than departments, then over time you can craft different relationships to other communities of knowledge producers and teachers, people who are teaching certain things, and to students," she explains.
When hiring in this model, she says, there would still need to be a mechanism to identify what the University wants to work on, similar to what the departments currently do, but the apparatus would mark a shift in ideological posture.
Multiple faculty members The Eye spoke with see value in maintaining discipline, if not the structure of departments, even in their acknowledgement of the boundaries they create. Negrón-Muntaner allows for that, saying that a restructuring would not have to displace everyone.
To Negrón-Muntaner, the department is like a nation-state. "You need a passport, which is a Ph.D., to be in there," she says. "And if you have a different kind of passport then you have to be another department, another nation-state, you can't just cross back and forth. There is a wall." Her system would have, in effect, an open border policy.
With centers and institutes as the current method for crossing those borders, Negrón-Muntaner remarks, "You hear administrators sometimes say we need to crack down on the enormous number of centers and institutes. And my response to that is no, you need more centers and institutes."
Team teaching, or co-teaching, would be integral to her model and would serve as a pedagogical tool to combine disciplines and reimagine professor-student relationships. (She and Helfand share a disdain for the transmission model of teaching in which a professor imparts knowledge and tests the retention of said knowledge.) Part of Negrón-Muntaner's solution is that each question posed within the University would be research-oriented and bring together an interdisciplinary group, but also a group of undergraduate students, graduate students, and professors. Negrón-Muntaner co-taught Conflict Urbanism: Puerto Rico Now in the spring of 2019 with architecture professor Laura Kurgan and asked the question of how hurricanes and debt impacted the spatial inequalities of Puerto Rico. This, in theory, could create opportunities for undergraduate and graduate students to get published, something rarely offered to those not in the sciences.
Duke University's Interdisciplinary Studies program, which acts as a center for their various interdisciplinary programs, operates under a comparable model to the one that Negrón-Muntaner describes. Undergraduate, graduate students, and faculty form research clusters. The program acts as a space where different schools can tackle problems together, removing bureaucratic barriers. Vice Provost for Interdisciplinary Studies Edward Balleisen explains that if you want collaboration to occur, "you've got to have some intentionality about providing mechanisms to connect people" and "lower the threshold to people finding one another."
Goyal repeats this model in our conversation about how to position the University toward interdisciplinarity. He explains that faculty could be reorganized around problems and methods instead of traditional departments. "A sociologist, a historian, an anthropologist, and an English professor all working on the same set of questions. They might be better situated if they had shared space."
Part of this pedagogy, team teaching, is already an option for Columbia professors, like Negrón-Muntaner's course. Still, financial and practical barriers exist that make it the exception rather than the rule. Much of her proposal is about making the exceptional the rule—seeing the ways in which interdisciplinary work has fit itself into Columbia's structure and making those practices the law of the land.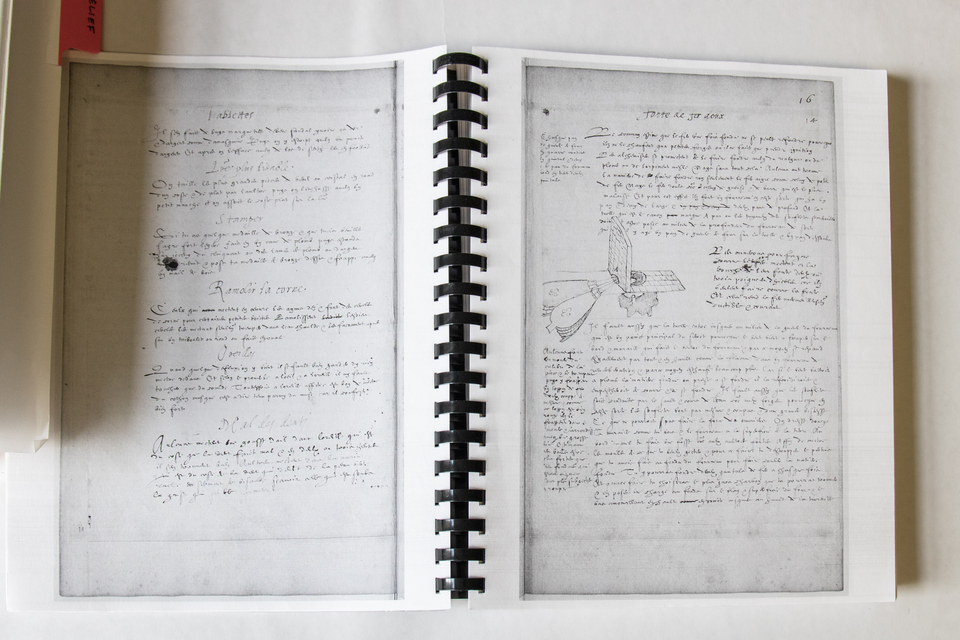 The Proposal
More than a year ago, a group of faculty met with Columbia College Dean James Valentini to discuss a draft proposal that outlined a potential path to this model at Columbia.
The proposal broached ways to institutionalize team teaching and was created through an informal committee of faculty which included, according to Negrón-Muntaner, herself, Goyal, Manan Ahmed in history, Suresh Naidu in SIPA, Tian Zheng in statistics, Matthew Sandler in CSER, Zoe Crossland in anthropology, and Alex Gil in the digital humanities.
The proposal targets the "transmission" model of teaching and curriculums that focus on knowledge produced by Western scholars, arguing that students and faculty would be better served by a model that focuses on collaboration and problem-centered learning. It cites the number of students who choose multiple majors as a reflection of innovation on the part of students to attempt to reflect this in their own curriculum. Then, it suggests that cohorts of faculty, students, and post-doctoral students should be formed around larger questions that involve multiple disciplines as a way to supplement traditional departments and majors. Solutions would involve an emphasis on co-teaching or team teaching, bringing together faculty from across the university to engage with these problems in a classroom setting, and drawing upon their respective expertises.
As Goyal describes it, the proposal grappled with questions such as, "What are the problems that we've had with this or what are the ways that we can overcome it? Had people done it before? If people had not team taught before, why team teach? How do you create a bank of people that want to team teach? Does team teaching only occur in seminars or are there methods classes that you could team teach?"
Members of the committee met with Dean Valentini in 2018 and received what Negrón-Muntaner and Goyal both recall to be positive feedback.
A University spokesperson confirmed that Valentini met with the committee, but added that Valentini was awaiting the submission of an official proposal in order for the ideas presented to be under formal consideration.
Members of the committee have shown interest in interdisciplinary work by the very nature of their scholarship. Goyal is both a doctor of emergency medicine and literature, and his work on the undergraduate level will be a part of a new major for the medical humanities. Ahmed cites a previous proposal he worked on that would create connections between Contemporary Civilization classrooms, providing an opportunity for pedagogical connections for professors and students in the Core. He also speaks about the possibility of creating humanities lab classes as a way to offer credit for learning interdisciplinary skills like data visualization in a history class. These professors are speaking in informal unity, gesturing toward similar goals as they imagine possibilities for interdisciplinary pedagogy at Columbia.
The conversations about interdisciplinary work at Columbia can become fuddled because, both in practice and theory, there are two different sets of people being served: faculty and students.
For faculty, while team teaching opportunities or cross-departmental (sometimes cross-school) research is an available option, there is neither a sustained space to have these conversations percolate nor the necessary funding for regular team teaching. There isn't the same kind of federal grant money for interdisciplinary work, according to Smith—especially not at the National Endowment for the Humanities, whose 2019 budget is approximately $42 million compared to the National Science Foundation's $7.47 billion.
The interdisciplinary work of students is largely based on what is modeled by their faculty. If a professor is offering courses that allow for collaborative work (like historical visualization projects) or conducting research that tackles problems using multiple disciplines (like Smith's Making and Knowing project), students may begin to see alternative paths in their own education. To this point, Samantha Seltzer, a pre-med student at Barnard majoring in linguistics, says that she feels that the advising structure for students with interdisciplinary interests could be improved. Seltzer explains that despite knowing what she planned to study when she entered Barnard, she had to seek out other resources and guidance in order to figure out how she was going to complete the work she planned on doing in neurolinguistics.
For Smith, the micro-solution to centering interdiscipline work in the modern university is what's been proposed thus far: "I think that what you need is small steps to build community among different disciplines and get people to socialize together, research together, especially teach together because that really means that they have to grapple with each other's disciplines."
But the larger question looms: How can interdisciplinarity become central to the structure of Columbia? When tasked with solving the world's biggest problems, how do we gain access to schools that play an integral part in the conversation but fall outside the purview of Arts and Sciences (like Public Health, SIPA, or CUMC)?
This is not a Columbia-specific problem. Smith says that all R1 universities––a classification of U.S. universities with the highest level of research activity––have this problem. The structure of federal funding is the main inhibitor, according to Smith. There is not enough of national funding for the humanities generally, and that interdisciplinary funding is especially sparse.
Smith points to the way that research is funded in the United States at places like the National Endowment for the Humanities. She says that we would need larger, European-style research grants to make this sort of collective research possible, adding "nothing like that exists in this country."
It seems as though the structures of Columbia, and the structures of higher education in general, have yet to catch up to the research they produce. Helfand, when asked if Columbia's structure will look any different in 10 years, responds immediately. "In 10 years? No."
"That's too short?"
"That's way too short."
Enjoy leafing through our fourth issue!