Seth Vaughan
---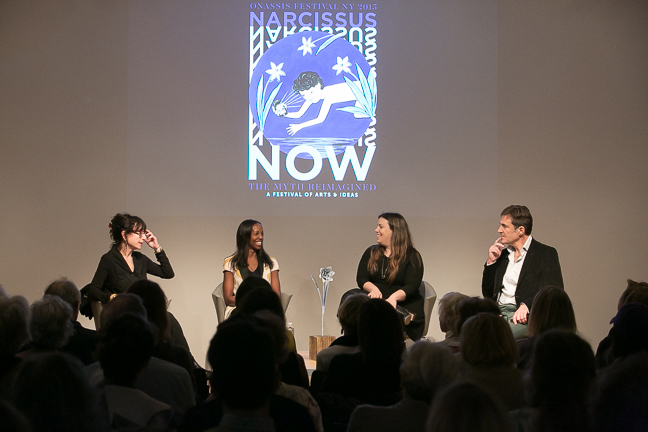 2015-10-15T16:43:11Z
The Onassis Foundation has kicked off its Onassis Festival: Narcissus Now, a new tradition to celebrate arts and ideas through a variety of events including discussions, visual art, and live music all centering around the theme of narcissism. Contemporary Greek artist Konstantin Kakanias joined fashion designer Mary Katrantzou and writer Sarah Lewis to discuss self-obsession and self-worth in a moderated panel.
...
---
2015-09-26T23:30:51Z
"Are people at Columbia even interested in fashion?" asked Iris Apfel, the 93-year-old subject of the late Albert Maysles' final documentary "Iris," which opens next Wednesday.
...
---