Thai Jones
---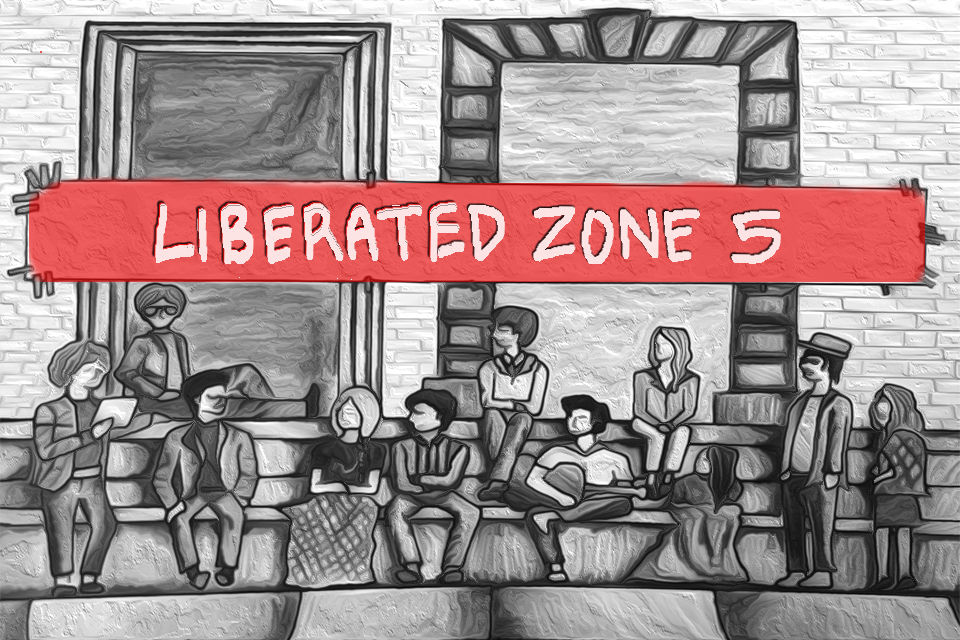 ---
2018-04-26T09:36:01.152Z
There's no escaping 1968—even as it turns 50.
---
2013-03-28T03:00:45Z
Frank Tannenbaum began life as an anarchist, and then served a long prison sentence, before earning his bachelor's degree at Columbia College and eventually becoming a distinguished professor. Few other faculty members in the history of the University have followed such an unlikely career path. His greatest institutional legacy on campus was the founding of the University Seminars, which began their 68th year this semester. The Seminars have flourished in that time, growing from five original offerings to over eighty seminars today, involving thousands of professors, as well as hundreds of curators, diplomats, and other experts. The sessions are intended to facilitate "the integration of otherwise fragmented knowledge," but this commitment to multifaceted thinking emerged from the most radical of sources. Frank Tannenbaum was nineteen years old in the year 1914, an intellectually voracious immigrant with little access to formal learning. He toiled as an elevator operator, reading Plato while carrying passengers up and down. Still, even this type of work was unsteady in the midst of a recession. He lost his job and then his apartment, and joined the ranks of tens of thousands of other homeless and unemployed New Yorkers. Determined to draw attention to this suffering, he joined the Industrial Workers of the World, the most notorious labor group in the nation. While other unions refused to include women, minorities, or unskilled workers, the I.W.W. would admit just about anyone, including the unemployed. In early March, he discovered a novel tactic to make a name for himself. Leading a few dozen jobless followers into a church on Fifth Avenue he interrupted the pastor's sermon and demanded food and lodging. Anxious to get the rabble away from his congregation, the reverend gave them some money instead. The next night they went to another church, and then another. Tannenbaum had discovered the perfect protest to demonstrate what he saw as the hypocrisy of religion. Here were godly people preaching charity, and yet when confronted by the actual needy they reacted with disgust. "In the whole history of this country," declared Mother Earth, an anarchist magazine, "there has never perhaps been witnessed a popular movement of deeper meaning and more far-reaching potential effect than the raiding of churches by the unemployed of New York." Meanwhile, Tannenbaum had become a household name. Newspapers dubbed him the "Boy I.W.W. Leader," and asked "Who is this young Tannenbaum?" Every night, he descended on a different church, making fiery speeches and demanding basic rights for the homeless and destitute. "We are entitled to champagne, roast turkey and a shower bath," he told his followers. "We are going to break the law and go to jail if necessary to get what we are entitled to." The city fathers began to panic. The mayor felt pressured to stop these predations, and on March 4, when Tannenbaum entered a church in SoHo, the police were waiting. He was taken into custody, along with 190 followers. At the time, it was the largest mass arrest in the city's history—a record that stood for half a century, until the NYPD ended the occupations here at Columbia by arresting more than 700 student radicals on April 30, 1968. Tannenbaum had remained scrupulously polite throughout his protests. No one had been hurt, nothing had been stolen. The men had always left a church if the pastor asked them to go. When they had stayed, the homeless had made sure to clean up after themselves in the morning. Despite all this, the city was determined to set a severe precedent. Tannenbaum was given the maximum penalty possible—a year in jail. It was within the dreadful confines of the prison on Blackwell's Island—today's Roosevelt Island—that Tannenbaum's serious education really began. Supporters sent him all the books they could afford, on every subject imaginable. He perused them in his cell until his eyesight began to fail, and kept careful notes on everything he read. After he was released from jail, and despite his notoriety, he convinced the nervous deans at Columbia to admit him to the college. His former comrades were aghast, but he was determined to improve himself. Each morning he awoke at 5 a.m. to study. Through hard work, he managed to keep up with the advanced curriculum. At first, he struggled. In his first two semesters, he received a D in composition, a C in German, and a B in history. The revolutionist received his best mark—an A—in business. But he soon mastered the material, and in 1921 he graduated with honors. As a scholar, his writings would encompass a broad variety of subjects, including the labor movement, Latin American studies, prison conditions, and the history of slavery. Just as when he was an elevator operator reading in his spare moments, Tannenbaum's academic career revealed an appetite for knowledge. His interests combined the variety of his own personal experiences, and the University Seminars, which he founded in 1944, would be based on the same idea. He died in 1969 at the age of 76, and three of the original seminars he created—"The Problem of Peace," "Studies in Religion," and "The Renaissance"—are still meeting to this day. And the questions and debates remain as vital as ever. "Tannenbaum was right," said Robert Pollack, current director of the University Seminars. "A conversation about a basic human institution–conflict, faith or art–will yield continuous fruit, even after 67 years." The author is a sixth-year PhD candidate in U.S. history and is a teaching assistant for History of the City of New York. Jones' second book, "More Powerful than Dynamite: Radicals, Plutocrats, Progressives, and New York's Year of Anarchy," will be published in April 2012.
...