FROM THE EDITOR:
To our most loyal readers:
You might have noticed something as you picked up this issue of The Eye—namely, that you can pick it up. (To our readers online: Make sure to grab a printed copy of The Eye in Spectator's special Year In Review issue.)
Ever since The Eye went off print in the fall of 2014, the magazine underwent a period of readjustment—finding our foothold in the digital-first Spectator and devising ways to publish coherent and compelling content without the physical frames of bound paper.
First launched in 2006, this year marks the 10th anniversary of The Eye, and we owe our legacy to the editors who first imagined that there was a place for ambitious long-form journalism at Spectator.
Throughout the past year, we at The Eye have not lost sight of that initial aim to provide quality long-form journalism that rounds out our understanding of one another and of the campus itself, through original, proactive, and bold reporting presented in eloquent narrative prose.
From stories that help us better understand our peers (those who undergo loss at college or those who strive to maintain their faith) to those about our community (the East Asian community divide, gentrification in Morningside Heights, how we talk about grades) and the University (Lerner Hall, Columbia's branding strategy), we hoped to create an evolving but illustrative portrait of how we exist at Columbia.
Included in this year in review issue are some of our favorite pieces from the year. We hope you emerge, upon reading, with a keener eye (pardon the pun) in discerning the many folds of Columbia life.
Infinite hugs and thanks to our team of writers and editors—it's been a real honor. I stand on the shoulders of quirky, sensitive, beautiful giants.
Sincerely,
Jenny
If you crave more, don't hesitate to like us on Facebook or follow us on Twitter at @theeyemag.
Learning In Grief
by Charlotte Goddu
Sex-Ability
by Rania Abi Rafeh
Bad Apples: The Fruits of Racism at Apple Tree
by Alexander McNab
Check out a letter to the editor by the owner of Apple Tree here.
Coming Back After The Military
by Crystal Lua
Double Bubble: Life In Two Different Worlds
by Alexander McNab
A World Worth Mourning For
by Anonymous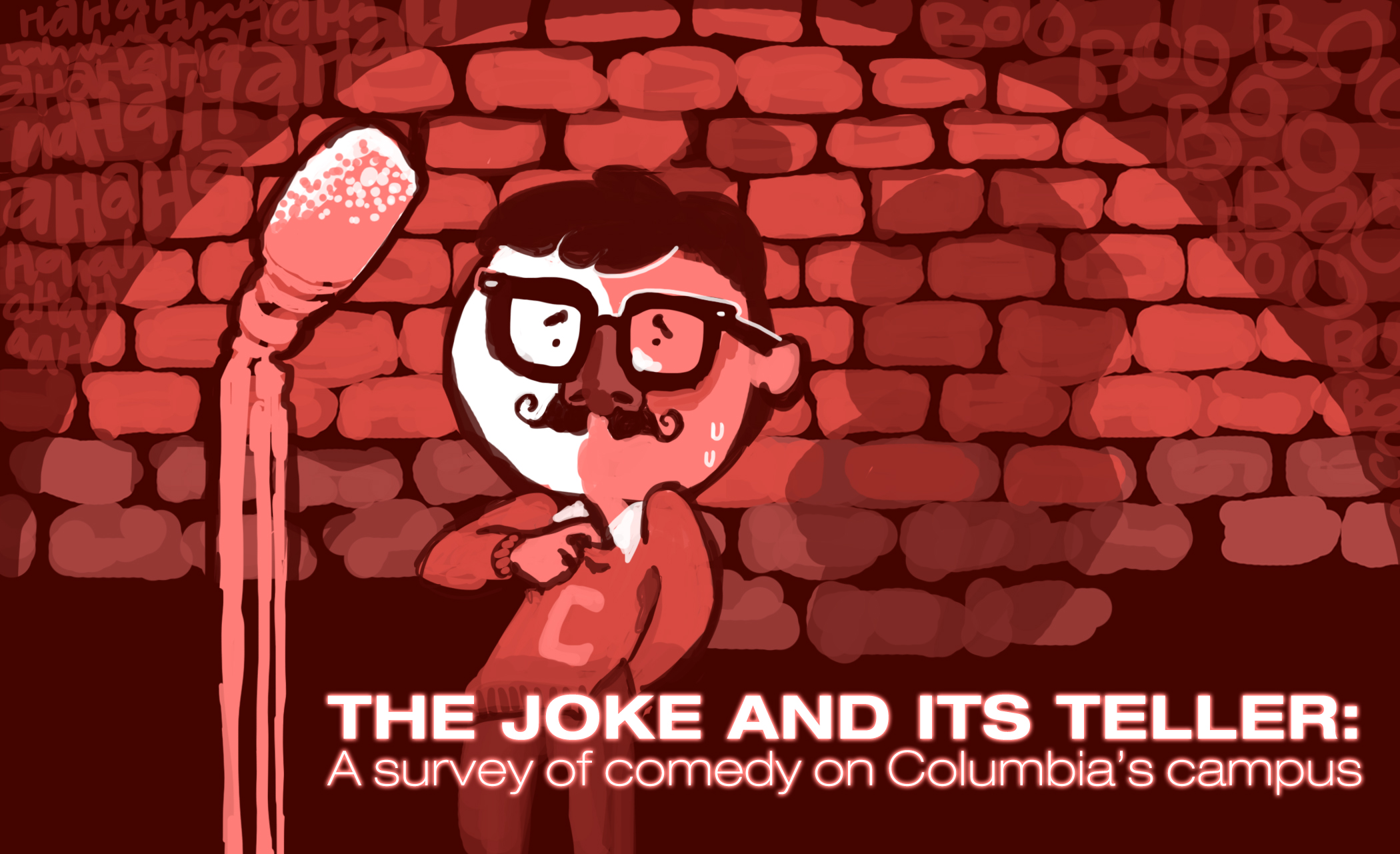 The Joke And Its Teller
by Parth Chhabra
Unearthing The Underground
by Jesse Chase-Lubitz and Kara Schechtman
Lerner Is A (Quintessential) Columbia Building
by Mikhail Klimentov
Check out The Eye's last issue of the semester here.