The past week marked several turning points across Columbia, both large and small. From the deconstruction of Barnard's N-S tunnel to Kyle Castlin's 22-point career high, here are the fourteen pictures that best capture this week at Columbia.
Inside Riverside Church, Barnard inaugurated Sian Leah Beilock as its eighth president and heard about her vision for Barnard's future last Friday. Outside of the church, protesters from several pro-union groups gathered and eventually made their way inside.
Featured in a photo essay this week, Ferris Dining Hall workers share their affection for one another: "You meet a lot of people on the job. I spend more time with them than I do with my whole family."
Senior guard Kyle Castlin, who tallied a career high of 22 points, rises for a contested layup during Saturday's 85-60 game against Princeton.
After more than a year of construction, the N-S tunnel connecting Barnard's campus was deconstructed and a new walkway in front of the Milstein Center was opened.
Also featured in this week's photo essay: students talk about their relationship. "How do you guys get along?" "We're usually high. Pretty effective."
Justice Ruth Bader Ginsburg spoke as part of "She Opened the Door," the first Women's Conference at Columbia, which aimed to celebrate women at Columbia and establish a collaborative network between female alumnae across the university.
"SEE ME," this year's MAMA project, explored concepts of individuality, conformity, and self-reflection during the hour-long program.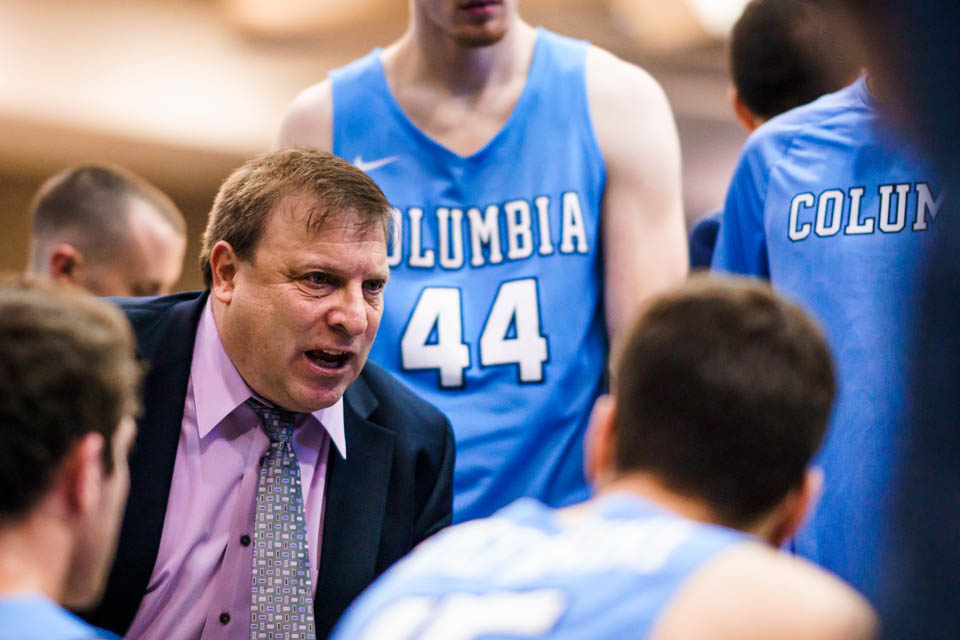 Assistant coach Jesse Agel commands the team's attention during a huddle. The Lions brought home their third win against Princeton since 1993 on Saturday.
At President Beilock's inauguration, a union member placed a union sign on the podium in protest during UChicago President Zimmer's speech.
Students grilled Bollinger on food insecurity, Columbia's culture of pre-professional stress, and the University's ties to the Chinese government at a fireside chat for undergraduates.
Columbia Teacher's College has partnered with a public school in Harlem—at least, until the funding from its agreement runs out.
Due to their shared experiences, students of color frequently turn to faculty of color for mentoring. While faculty are often willing to help, this advising role is technically not in their job description, creating a strain that especially affects junior faculty.
Workers deconstruct the N-S tunnel, which allowed students to pass through campus during construction of the Milstein Center.