Updated May 16, 8:33 p.m.
Nayla Kidd, SEAS '18, who had been missing since last Thursday, was located by NYPD and is safe, according to an email sent by Vice President for Public Safety Jim McShane on Monday evening.
A flier posted online by the Department of Public Safety last Friday said that Kidd had not been in contact with family or friends for several days. Friends and family created a Facebook page, "Finding Nayla," and had been sharing her photo on social media.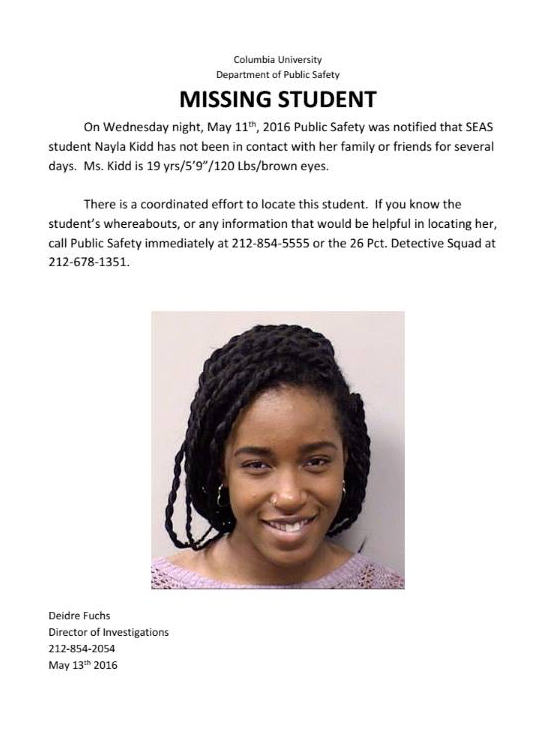 Public Safety did not immediately respond to a request for comment.
Check back for updates.