Undergraduates at Columbia College, the School of Engineering and Applied Science, and the School of General Studies will be charged $56,608 in tuition in the 2018-2019 academic year, according to an email sent to students Friday morning by Associate Vice President of Student Financial Services Jane Hojan-Clark.
Tuition at the three undergraduate schools has risen 51 percent in the past ten years; this year's fee will be up four percent from last year's $54,504.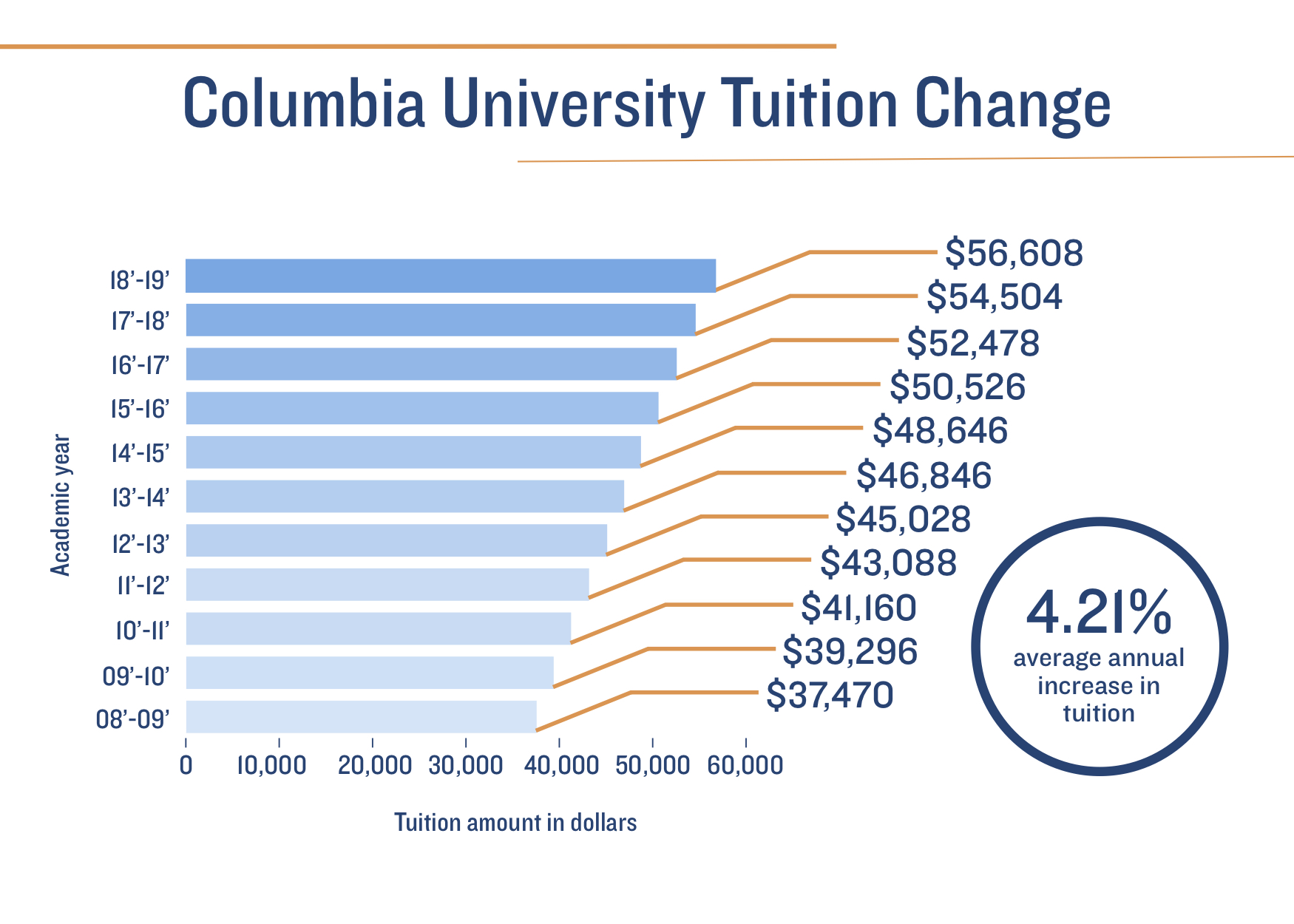 Net tuition and fees remain one of the University's largest single sources of revenue, accounting for nearly a fourth of its operating budget. As a fraction of total tuition, financial aid has remained relatively constant since 2013, now accounting for 43 and 44 percent of total CC and SEAS tuition, respectively, and 29 percent of GS tuition.
The email also details a new flat rate for housing of $8,412 for first years and $9,538 for upperclassmen, both of which have risen by close to three percent from the previous year's rates. This is the second year during which the University will provide a single standardized housing rate for upperclassmen.
Students will additionally be charged a $561 health fee per semester, a slight increase from last year's semesterly rate of $541.