---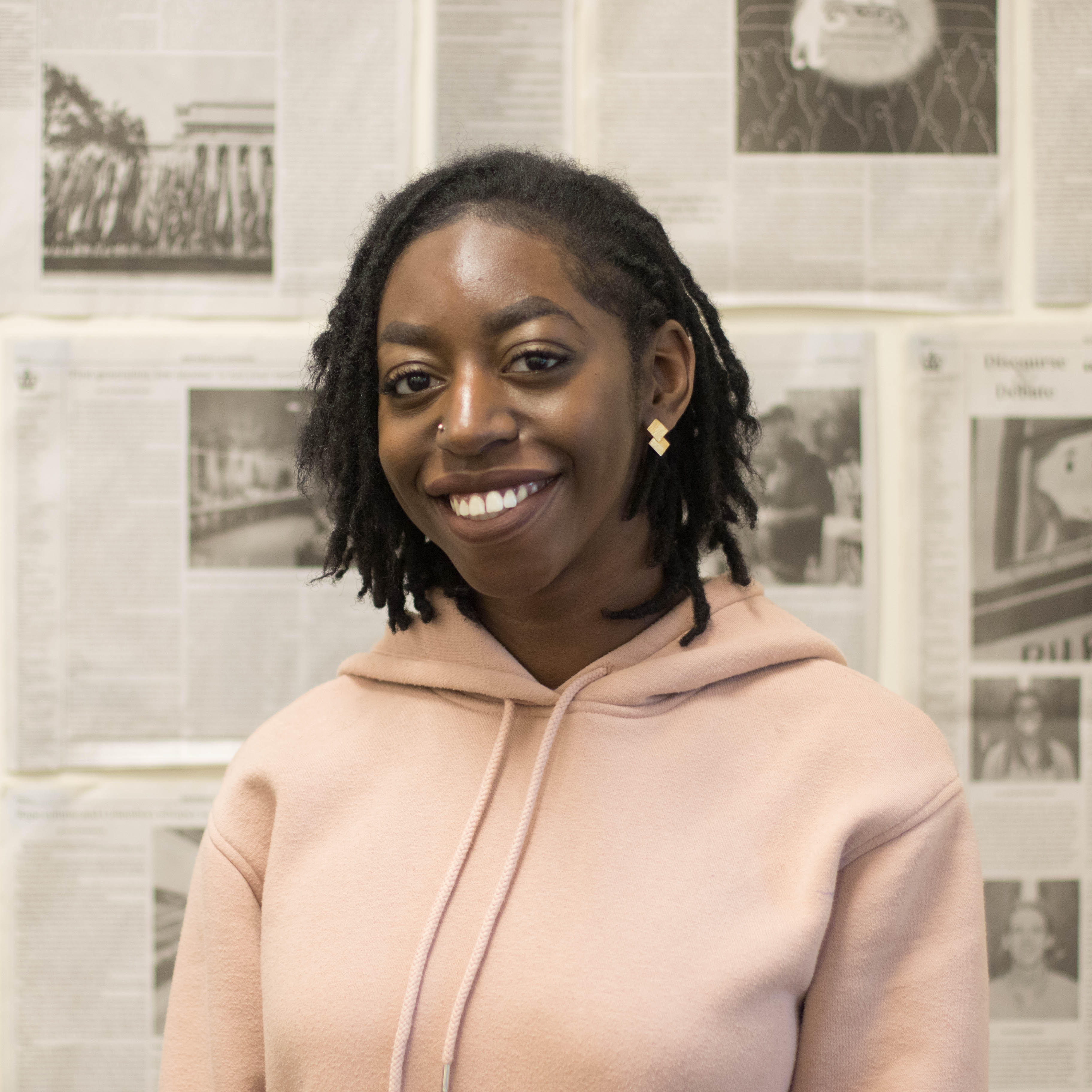 The number one thing people told me when I was leaving for college was this: "You better keep your accent." One auntie told me that if I lost my British accent and returned to the U.K., she'd send me back to the U.S. to find it (and she's not one to joke about things like that).
I completely agreed with my friends and family—I would hate to lose my accent. For one, I was hoping that the novelty of my British accent would bring me maximum attention with minimum effort (because isn't that what we all want?). To my dismay, no one in New York is that impressed by my accent, but my cousins in Florida and Ohio say that the Americans where they live love how they speak; clearly, I should have gone to college there. Nonetheless, deep down, the true reason for my desperate attachment to my accent is the fear of losing who I am.
My London accent has become an intrinsic part of my identity now that I live in New York. The way I talk is the only piece of home that I can carry with me at all times. It connects me to my childhood, my family, and lifelong friends, the foundations of my life. Surrounded by the bustling cadences of American accents, my voice is the red double-decker 250 bus, six wings and chips at Morleys, the all too familiar journey on the Northern line from Balham, cramped on the Tube as people rush like blood through the veins of London.
Strangely enough, I'm not homesick for my beloved city. Upon arrival to the U.S., I have entered a new identity: I am now "Liberdy." When I started at Columbia I was amused at how the twang of the American accent turned the "t" in my name to a "d," transforming "Li-buh-ty" to "Li-ber-dee." Now that I'm away from home, everyone I interact with calls me "Liberdy," and this new name entitles the new chapter in my life. "Liberdy" can be whoever I want, because nobody knows the old me. I can redefine myself. As "Liberdy" who grapples with college and New York, I'm more independent, willing to fail in an effort to try new things—for example, choosing to write a column and screenplays. The new me, the one that I work to shape and mold while at Columbia, is the person I'm trying to become.
While I love the person who I'm growing into, I do have an underlying, nagging concern that I'm changing a little too much. My accent isn't budging, but I have to change my choice of words so that people can understand me. As "lift" becomes "elevator," and "rubbish" becomes "trash," as my cultural references and awareness shift to become more U.S.-centric, there's the possibility that my speech patterns will become too American, and my core Londoner identity will follow suit.
So, I've tried different ways to assert my Londonness through my voice, but my attempts often seem to fail. Dropping London slang in conversation—words like "peak," "bare," and "banter"—only confuse my American friends. In fact, one time I was joined by an American college friend while I was FaceTiming a drunk friend from London (due to the time difference, my old friends like to call me drunk at 3 a.m. U.K. time because it's only 10 p.m. my time. The exchanges are always memorable). I ended up becoming an impromptu translator throughout snippets of the conversation:
"I bumped into my ex, and he was moving mad," my Londoner friend began.
My American friend looked puzzled. I stepped in.
"He was acting crazy, being trash," I helped.
"I was creasing!"
"She was laughing very hard"
"—and then I clocked—"
"And then she realized."
"It was bare booky—"
"Very strange."
I guess I'll have to limit my slang to calls and texts back home. I even thought it would be a great idea to write this column in British English, with the different spellings, instead of American English, as a way to show my accent visually on the page. Unfortunately, against the kind efforts of my column editors, the head copy editors decided that a few extra "u's" in an op-ed wouldn't be suitable. A shame. So, now I'm back to square one.
Of course, it's futile to resist change—you can't move to a foreign country and return as the same person. To be fair, I'm not paying tuition to return as the same person, either. When I accepted my offer at Columbia, I inadvertently agreed to alter myself, to be constantly straddled between New York and London. But I don't think that's troubling at all.
Funnily enough, now that I'm separated from where I grew up, I hear my own voice much clearer now. I mean, my accent will always stick out like a sore thumb when it collides with American voices in conversation. But without the familiarity of my home to fall back on, I have a stronger sense and awareness of how I speak, who I am, and why I believe what I believe, mostly because I'm constantly exposed to different influences.
I know that I will change and wrestle with my identity but, as long as I'll never forget my home of Thornton Heath, that's just a part of the growing process. In the meantime, I don't mind so much being in-between, a bridge between two cities that are now a part of me. Although, it would be nice to simply spell how I want in my own column about my identity.
Liberty Martin is a Columbia College first-year from Thornton Heath, South London, who is currently looking to major in creative writing. You can follow her on Twitter at @libertytaking. Views from the Seven runs alternate Fridays.
To respond to this column, or to submit an op-ed, contact opinion@columbiaspectator.com.