---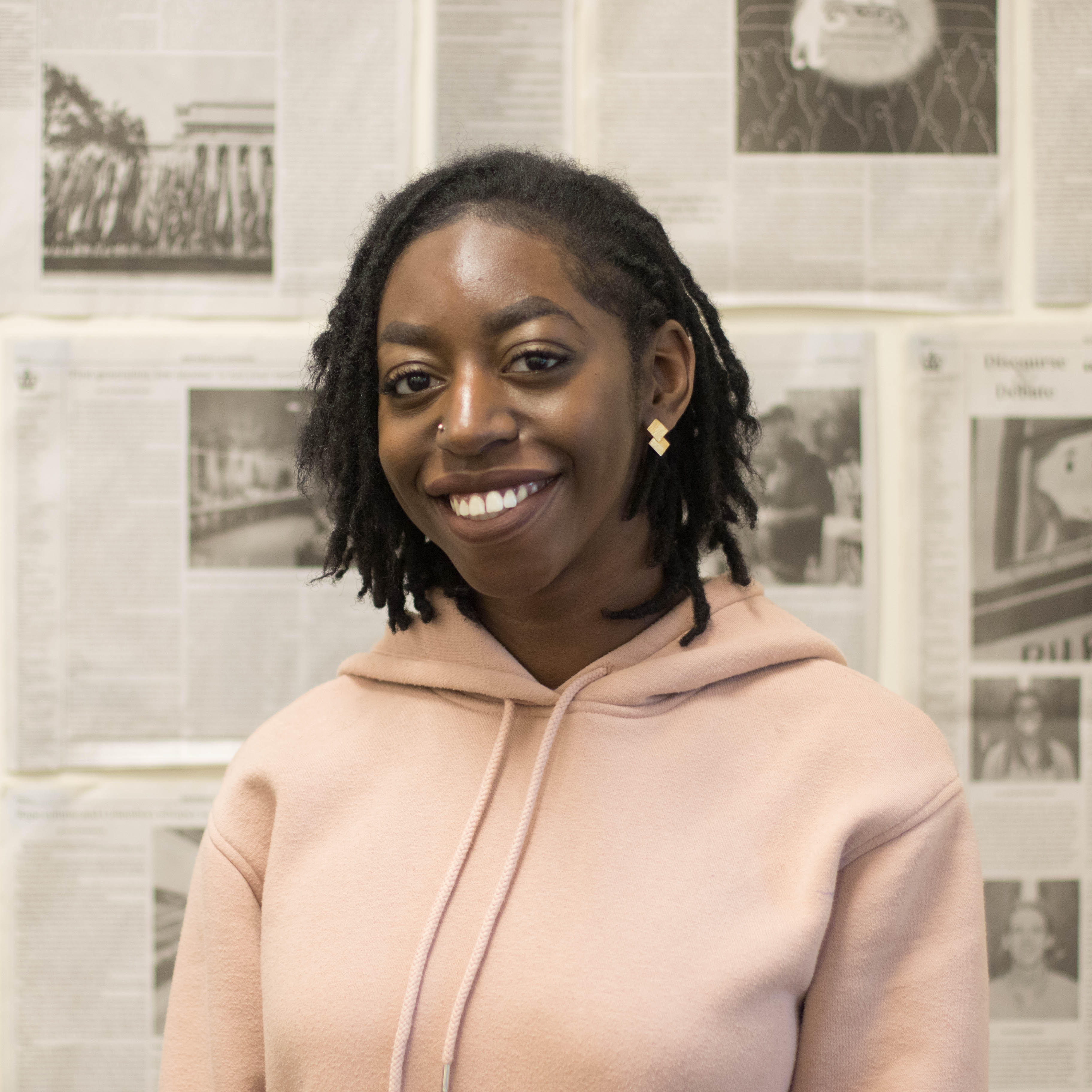 When I was writing my Common App for Columbia, I looked to Spectator to add specific examples to my application. I skimmed through various op-ed headlines and read a few articles, interested in learning more about the Columbia student body, and honestly my concluding thoughts were, "Wow, these people seem miserable."
Obviously at some point I decided I'd fit into a group of people who enjoy complaining to the main school newspaper, so much so that I applied to have a column of my own. But although Columbia is infamous for its lack of community (which is the subject of many a sad op-ed), I was pleasantly surprised at the basic school spirit on campus.
The British university experience isn't so much tied to the school that you go to. In America, however, I've noticed a certain pride in the college you attend and an engagement with the school community on an academic as well as social level. I was at the Bold, Beautiful, Black Barnard panel talk a few weeks ago (organized by the amazing Phanesia Pharel, BC '21), listening to the advice and stories of an array of accomplished, gorgeous black Barnard alumnae. Frances Sadler, the co-founder of the Barnard Organization of Soul Sistas and a member of the Barnard College Board of Trustees, said something along the lines of, "Once you go to Barnard, you will always be a Barnard woman. It will always be a part of you." I felt the empowerment in the room and the truth of that statement—that you will carry your four years at Barnard with you for the rest of your life.
Meanwhile, in the United Kingdom, no one would insist that a specific university impacted the very essence of who you are without provoking an eye-roll or a laugh, unless you go to Oxford or Cambridge or some other very posh uni. It's just not that deep for us. Even the basis of homecoming is baffling to me, because in the U.K. once you graduate from college, that's it. Why would you go back? You've got your degree (and the debt to prove it). But American colleges are their own microcosms—they have their own sports teams, student governments, societies, newspapers, mascots, anthems, and alumni who return to relive the experience all again.
I don't want to make it seem as if British colleges are dire. Since the drinking age is 18 in the U.K., the nightlife is found in the banter and drunken noise of clubs and pubs instead of at frat houses or with bouncers who laugh at your fake ID. The community in British universities is for the most part social, revolving around extracurricular activities and personal relationships, because there's a lot less forced interaction in the academic space. You'll probably have your own kitchen, so you cook with your friends in your dorm or your flat instead of eating communally because of a dining plan. In fact, the vast majority of British students have single dorms, and you usually move off campus to a shared flat in your second and third years.
I don't know whether all this sounds appealing to an American reader, but what there is to gain from British universities is a ton of independence since your life isn't tethered to an institution. The allure of university life in the U.K. is freedom whereas American colleges are an experience, pre-packaged and bundled up ready for you to enjoy. Of course, I'm well aware I'm not getting this full American college experience at Columbia, but I don't think that's necessarily a bad thing.
Columbia occupies an unusual place in-between the independence of a British university and the intense community of an American college. I've heard a lot of complaints about the weak community here, and I understand that for an American student it must feel lackluster in comparison to other schools, but I honestly like the happy medium. I have all of New York City to cure my boredom, to find an internship, to walk through a hundred different places that I've seen in movies or read about in history books.
Also, let's be honest—an appeal of Columbia is the city and the nonchalant community. A lot of us aren't the type of people to wave banners at football games anyway. But we do engage with each other over columbia buy sell memes, 1 a.m. trips to JJs, or an op-ed in Spec. I love the fact that I bump into people who talk to me about my column, that I can engage in conversation on a platform shared by thousands of people. I've even provoked conversation too—both Joseph Siegel and Coleman Cruz Hughes took issue with me labeling the Core as "indoctrination into white supremacy" and responded with their own op-eds. I said what I said, but I think it's cool that I received not one but two responses to my work in less than a week (I really had them "congealed into distress"). I doubt that I would have been able to make this impact had I gone to a U.K. uni.
Since it is my first year here, I do sometimes think about the trajectory of my life had I stayed in Britain. I imagine a Liberty Martin who is studying a joint degree in English literature and Spanish at an English university. She is preparing for her final exams, she visits her friend's unis across the country, she can actually buy herself a drink. She has never lived in a different country, never argued with conservatives in online op-eds, has never seen herself outside of the context of the cold island she was born on, but she is content. I feel sorry for her, because she doesn't know what she's missing.

Liberty Martin is a Columbia College first-year from Thornton Heath, South London, who is currently looking to major in creative writing. You can follow her on Twitter at @libertytaking. Views from the Seven runs alternate Fridays.

To respond to this column, or to submit an op-ed, contact opinion@columbiaspectator.com.