---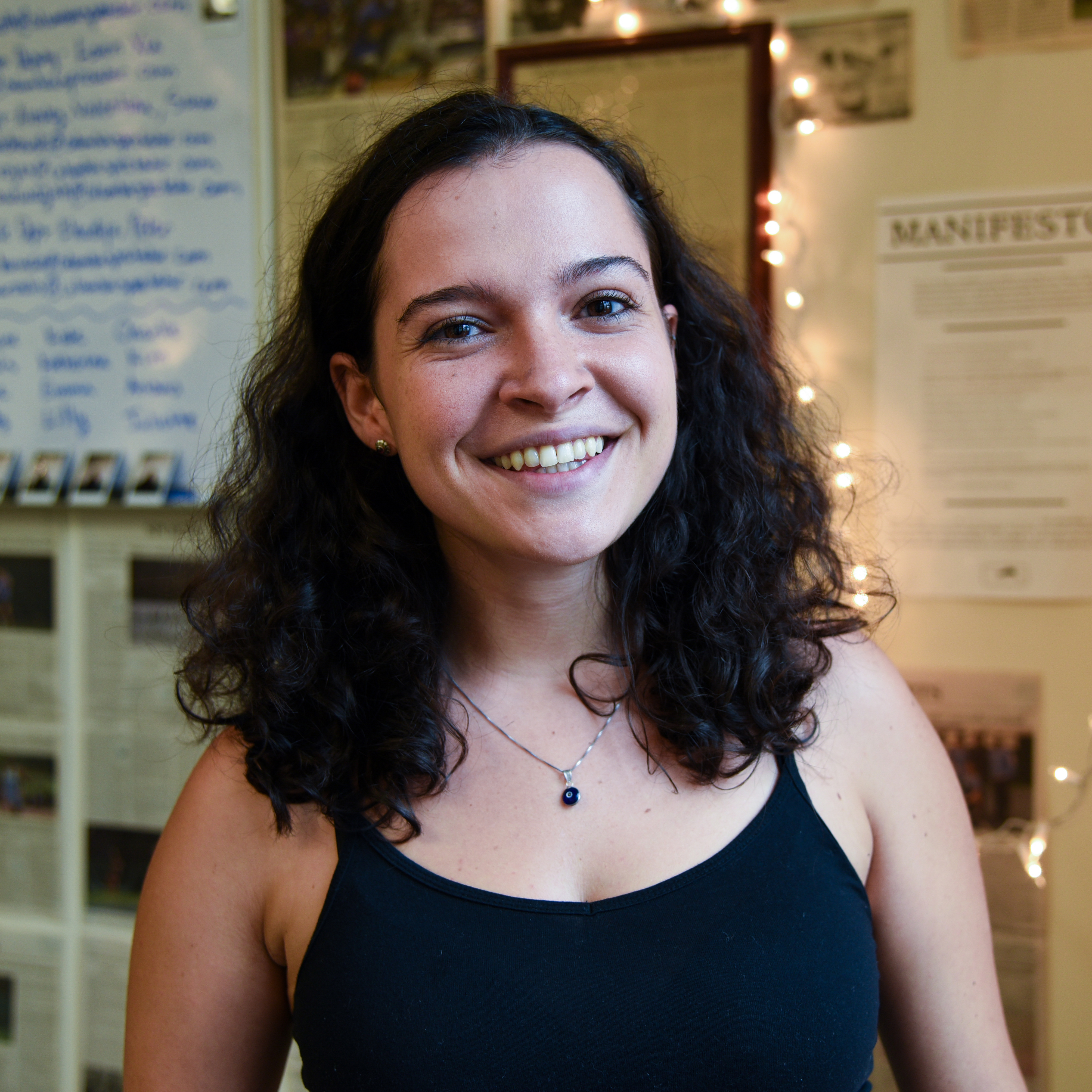 In seven semesters at Columbia, I've been paid to take notes for five different classes. The email comes a week or two into the semester from the Office of Disability Services, offering $250 ($100 at Barnard) for a semester's worth of notes that the office then sends weekly to a student in the class who needs them. When one such email landed in my inbox two days into my Elementary Latin I class in the fall of my first year, promising hundreds of dollars for something I already planned to do for myself, I sprinted to Butler to scan my notes and apply.
Taking notes felt like an easy way to make a ton of money while helping out a classmate. And because the notes are screened for quality and matched to each student, I also felt like, by hiring me, ODS was implicitly telling me that I had superb clarity of thought, or at least, passably nice handwriting.
The chief mantra of note-taking wisdom is that you should do it in the style that works for you: with pen or pencil, college- or wide-ruled paper, on a computer, highlighted, littered with doodles: whatever helps keeps your mind—and your mind specifically—more clear. But when you don't know the person on the other end of your bullet points, you realize pretty quickly just how personal note taking is and how taking notes for someone else shifts the way you think in a classroom environment.
Note taking externalized these concerns: even though ODS hired me based on the notes I provided before I did it for an audience, knowing that there was a consistent reader of my notes made me sit up a little straighter, so to speak, and shift my note-taking style quite a bit. I now had to consider not only what would trigger my memory when looking back, but also how to spark the memory of someone else reading my chicken scratch, days after the class had passed.
The very act of being in school as a note taker changed how I engaged with my class time. When I might have normally checked my phone or tried to do other work during a lecture, I paid attention, paranoid about having missed something important. Every sentence I scribbled and scanned seemed like an answer, in a way, to a new question on my mind: What is crucial, not for me to understand, but to be understood in general, about this idea? My conceptual lens widened, and I became a better note taker. And because you learn things best by explaining them to others, which is what I felt I was doing, I became a better student.
I'll say that note taking didn't always feel like such a gift of perspective: as I trudged to Butler to scan during a sudden torrential downpour one evening during my first year, Music Humanities notebook in one hand and broken flip-flops in the other, I briefly wondered if I would have taken the gig without the financial incentive. I liked to think I would have, but I wasn't sure—$250 is a lot of money for a low-income student, so questioning whether I would note take just to be a good Samaritan ultimately seemed like too luxurious of a thought experiment.
Sometimes, I had to use the money as a reminder—an excuse—to be diligent with the job, to walk to a library at the end of a snowy day to get high quality scans, to go to class when I couldn't get out of bed. If you don't go, I told my S.A.D., groggy winter brain, they'll take the money away. I still wonder if it matters what (metaphorically) gets you to the scanner in the end.
What began as a quick response to a cash opportunity ultimately formed one of the many threads that weave together my life at Columbia. Note taking granted me a more all-encompassing perspective on my classroom experience and inspired questions about the altruism behind a job like this in the first place.
If you see an email from ODS in your inbox one semester, I encourage you to apply for the gig—after all, who knows what it might help you notice?
Harmony is a Columbia College senior whose note-taking cocktail of choice is a black 0.5mm Muji pen and college-ruled legal pad. She's currently selling PDFs of her Intro to Linguistics notes from 2016 on the black market at cost. If you're an interested buyer, send a respectable inquiry to hmg2140@columbia.edu. The Bitching Hour runs alternate Wednesdays.
To respond to this column, or to submit an op-ed, contact opinion@columbiaspectator.com.