Home sweet dorm room.
We here at Spectrum know how important your dorm room is — hey, we even have an entire site called the Shaft that's dedicated to helping you pick your housing — but making it feel like home can be tricky. Sometimes you just need a little inspiration (and sometimes you don't want to turn to Pinterest for said inspiration).
So we put out a call on our Snapchat yesterday (if you haven't already, add us at username CUSpectrum) for first-years to send us their dorm room decor. And you delivered. Here's the round-up of some of the coolest, most unique dorms.
Check them out — and send us your best snaps from Community Forum tonight. You might see them featured up on the blog!
This Sulz double has perfected its mood lighting game.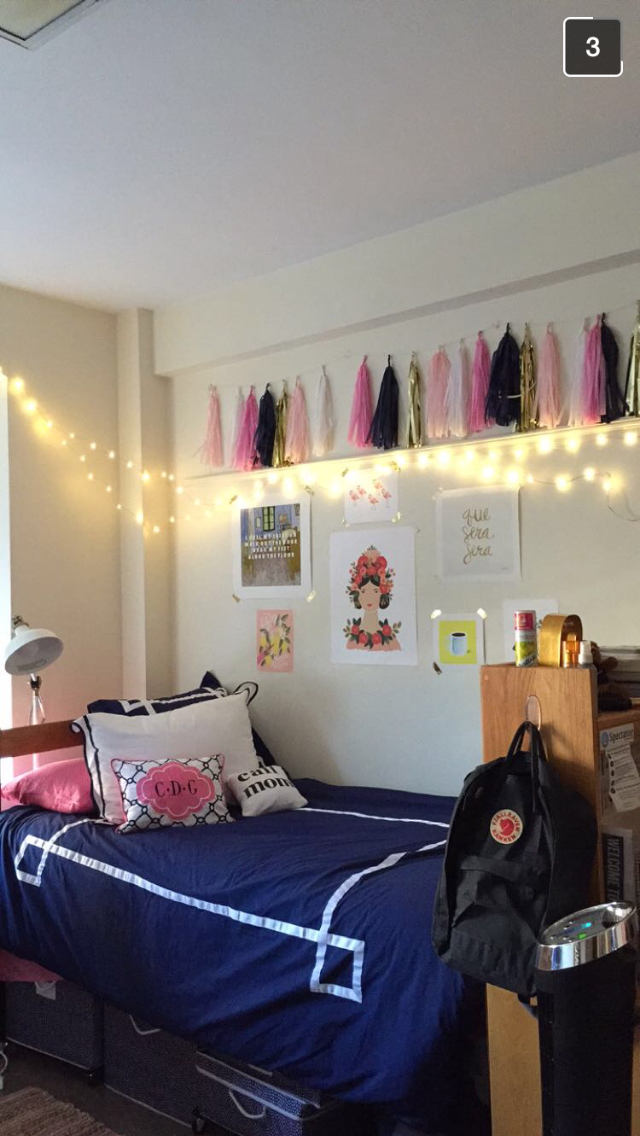 Tassels do make excellent wall decorations.
Succulents can make great decor.
We're jealous of your AC, frosh.
Turn your dresser into a bedside table!
Maps as wall art.
We feel you.
Wall art game is strong here.
Such a smart study space.
How do you decorate that power strip?