Updated: Sept. 3 at 12:49 p.m.
Earlier this morning, Public Safety evacuated North Campus once a strong sulfur odor coming from Havemeyer was detected. FDNY reported to the scene, but the cause was quickly discovered to be just a lab accident in Havemeyer. Thankfully, it's now safe to re-enter all campus buildings, and facilities is working on ventilating them.
Public Safety sent out a few email updates saying,
UPDATE: Odor of sulphur appears to be coming from a lab in Havemeyer. FDNY is on scene. Please avoid Upper Campus until all clear is given. Updates to follow.
Followed by: UPDATE Odor confirmed from lab in Havemeyer. Other buildings to be ventilated and reoccupied. Presently Dodge Gym, Pupin, NWC, Schermerhorns, can be occupied.
UPDATE: FDNY Haz-Mat & EHS have deemed all buildings on MS campus safe to reoccupy. There may be a lingering odor throughout the afternoon. Thank you all!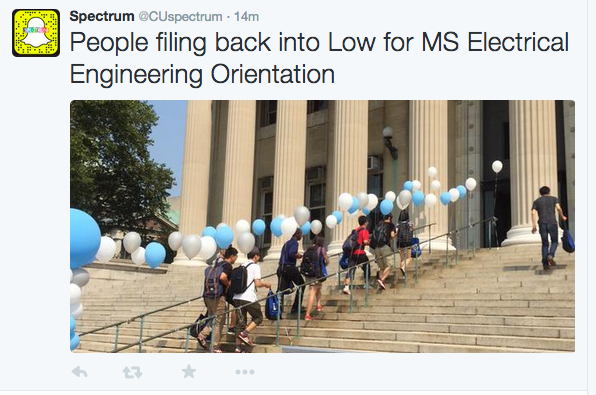 Correction: An earlier version of this story referred to the odor as a leak, which was inaccurate. Spectrum regrets the error.