As if passing classes, getting enough sleep, working out, and managing one's social life weren't already enough for the typical Columbia student, try making it on one of Forbes' "30 under 30" lists.
Columbia undergraduates Jason Kang, SEAS '16, Kevin Tyan, CC '16, and Katherine Jin, CC '16, were featured in Forbes latest 30 under 30: Healthcare for their work towards fighting Ebola.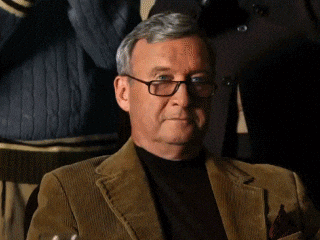 via giphy.com
The trio created Highlight, a colored disinfectant able to detect whether surfaces are fully decontaminated after being exposed to Ebola. According to their company, Kinnos', website, the product is a "powdered additive for disinfectant solutions that enhances the process of infectious disease decontamination."
Along with Patrick Slade, a Mechanical Engineering student at the University of Illinois and co-founder of Psyonic, a bio-tech startup that creates reasonably-priced prosthetic hands, the three Columbia students are the youngest people to make the Forbes Healthcare list for 2016.
But no pressure for the rest of us to live up to that, right?