We can all use a good nap every once in awhile. But during midterms, "every once in awhile" might turn into every twice or thrice in awhile.
With that in mind, we've compiled a quick list of places for you on campus to recharge for that hellish in-class essay or that final p-set stretch when there's not enough time to head back to your dorm for a snooze.
Lerner Piano Lounge
Ideal for its proximity to Ferris Booth Commons, Café 212, and Café East, hit up Lerner's Piano Lounge for a "productive" work/nap session. With a variety of colorful couches to provide the illusion of a student lounge area, the clatter of keyboards, and the occasional whispers of students grinding over unnecessarily complicated problem sets, the quiet bustle of this lounge is perfect for a short nap. If you can only snooze in silence or want someplace private, however, you may want to look for an alternative.
Diana LL2
Description: Feeling a little blue? Hit up Diana LL2 for a some chill vibes. The large and comfy chaise means you can take a nap lying down, and if you're in the Diana Center late in the evening, this floor is usually less crowded.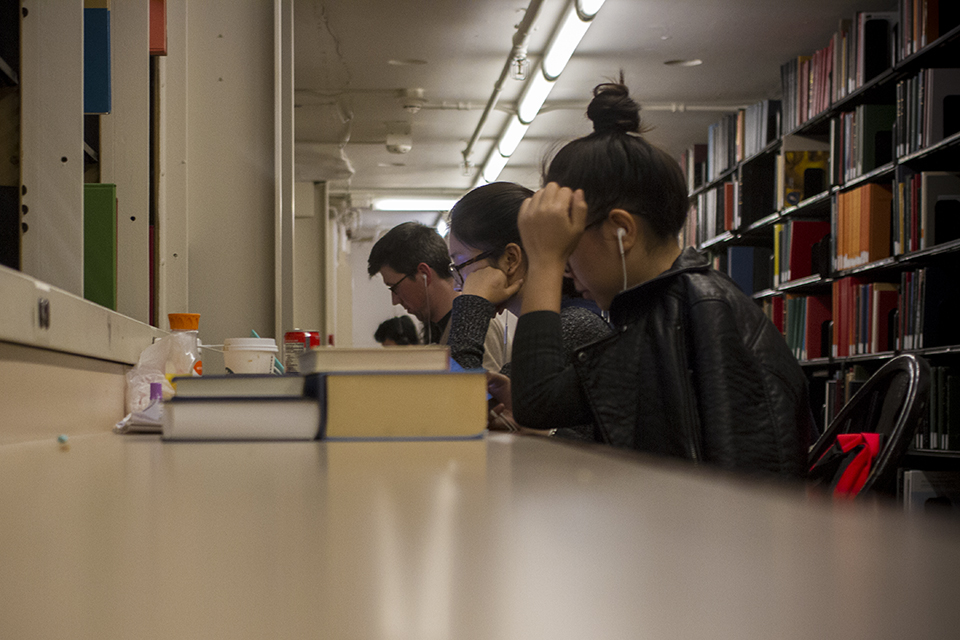 Butler Stacks
You don't need to look too far from your study spot to find some space in the stacks. While known as a space for less-wholesome-than-a-nap activities, the stacks have great lighting for taking a snooze, but be warned that you'll be lying down on the cold, dusty floor. Bring a blanket/pillow (or if we're being more practical, a large sweater or scarf) to make this a more fulfilling nap.
Mudd Lounge
Find yourself lost in the dark and fiery depths of the engineering quad? No fear, an ideal nap spot is situated in close proximity; just head over to Mudd for semi-comfortable plastic chairs and diner-style booths. Lacking the grandeur of the libraries, the aura of a guilt- and embarrassment-free nap zone will soon set upon you (just remember to keep an alarm set, since no judgmental glares will be keeping you on your toes here).
The bench outside Avery
This is kind of a last resort, but a resort nonetheless (at least in the warmer months). On a constant time crunch, this circular slab of concrete is unsuitable for a nap longer than 15 minutes. Located right outside Avery, the location and discomfort of this nap spot make it ideal for a quick doze between classes or after a grueling study session.
Mathematics Lawn
Unwind under the shady trees of the Mathematics lawn for the suburban Ivy nap feel. It'll only be warm enough for a few more days, so soak it in while you can. Bonus: This lawn is used sparingly, so have no fear of being whacked with a ball or frisbee.
Have any favorite napping spots that we missed? Let us know at spectrum@columbiaspectator.com or on our Facebook @CUSpectrum.