The best way to spend your afternoons now that the sun has finally emerged is to have a picnic with some of your friends! Here is a step-by-step plan to help you create the perfect on-campus picnic where you can eat some food, bask in the sun, relax (or even nap), and say you're going to do work on the lawn (though we all know the WiFi is abominable. Thanks, Columbia.)
Ideal Picnic Spots: Butler Lawns, Diana Rooftop, the Math Lawns, the courtyard of UTS.
STEP 1: THE WEATHER
Before planning your picnic, make sure to check the weather. If your forecast tells you the sun is going to be out, New York spring has *finally* arrived.
STEP 2: THE FOOD
Go to your favorite dining hall, say hi to your friends, then steal as much food as you can.
Pro tip: use a take out box. That way you can get double the amount of food! If your picnic just so happens to fall on a day when Ferris is serving smoothie bowls, your picnic might look a little something like this.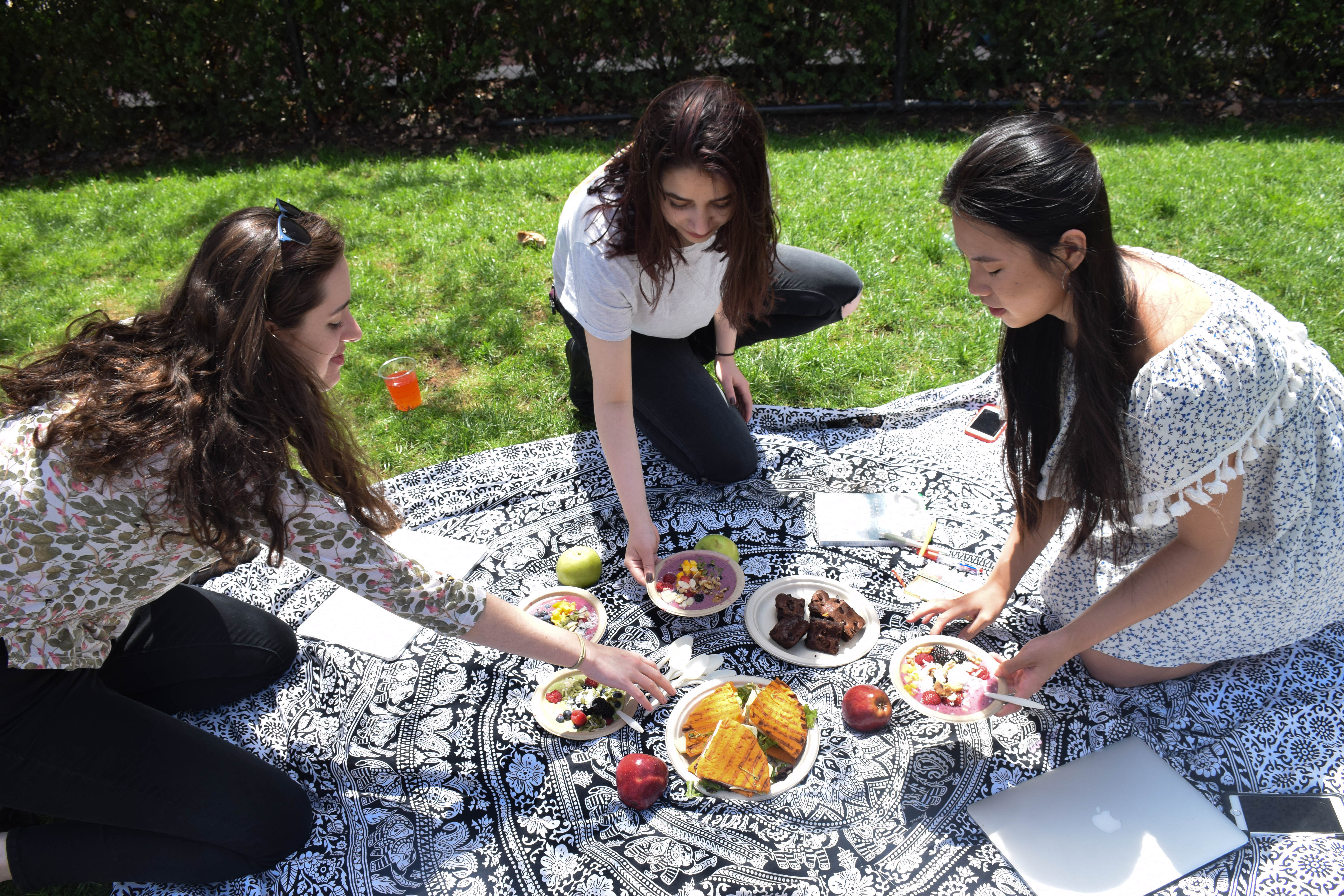 STEP 3: THE SETUP
Grab your favorite spring-y blanket from your dorm room, or, alternatively, use a spare tapestry if you have one lying around. Find the perfect picnic spot—sunny, but not too much so—and spread out your blanket. Place all your stolen goods on the blanket and smile because it's almost time to dig in.
STEP 4: DIG IN
We now move on to the most important reason this picnic is taking place: to eat. Once you have everything in place, take a seat and dig in!
STEP 5: PICNIC GAMES
If you want to take a break in between courses (an ideal picnic should have several courses, right?), games are a great idea. Bring a football or frisbee with you to your picnic to toss around. Even if you don't, well, your food works too!
Warning: throwing an apple into the air and attempting to catch it with your mouth is not a fun harmless picnic game. Try grapes instead.