Happy Saturday!
Here are this week's top stories and op-eds that you don't want to miss.
1. Despite an $185 million commitment to faculty diversity, departments in the Arts and Sciences say they don't have the money or resources to make diversity hires.
This funding offers to sustain these diversity hires for three years, after which Arts and Sciences must cover the cost of the faculty member's salary. But even with these incentives, faculty members point to one large constraint: the Timely Replacement Policy, which ultimately keeps the number of Arts and Sciences' faculty at a constant—but stagnant—number.
Interviews with department chairs, divisional deans, and administrators demonstrate that as a result, the diversity initiative poses a significant dilemma rather than a potential for growth: Departments can either foster the growth and stature of their departments by hiring a established and renowned staff, or improve the diversity of their faculty body.
2. Nineteen alleged hate crimes and bias-related incidents on Columbia's Morningside campus have been reported to Public Safety since 2015, according to a Spectator review of crime logs. A majority of those incidents did not trigger immediate university-wide communications sent directly to students.
Under a federal law known as the Clery Act, the University is not mandated to notify students of all bias-related crimes documented in its crime logs—Public Safety is only required to inform the student body of Clery reportable crimes, including hate crimes, that pose an "ongoing security threat" to students.
Interviews with students and Clery Act experts reveal, however, that merely adhering to the standards mandated under the Act does not necessarily assure student safety, particularly given that hate crimes and incidents of bias-related harassment both target a group and identity rather than an individual, unlike most other crimes listed under the Act.
3. The First Lady of New York Chirlane McCray hosted author Nana-Ama Danquah at an event for her book club at Barnard this past Monday. Danquah talked to with professor Colin Wayne Leach about her experience of writing about being a black woman who suffers from depression. She also read excerpts from her book, "Willow Weep for Me: A Black Woman's Journey Through Depression."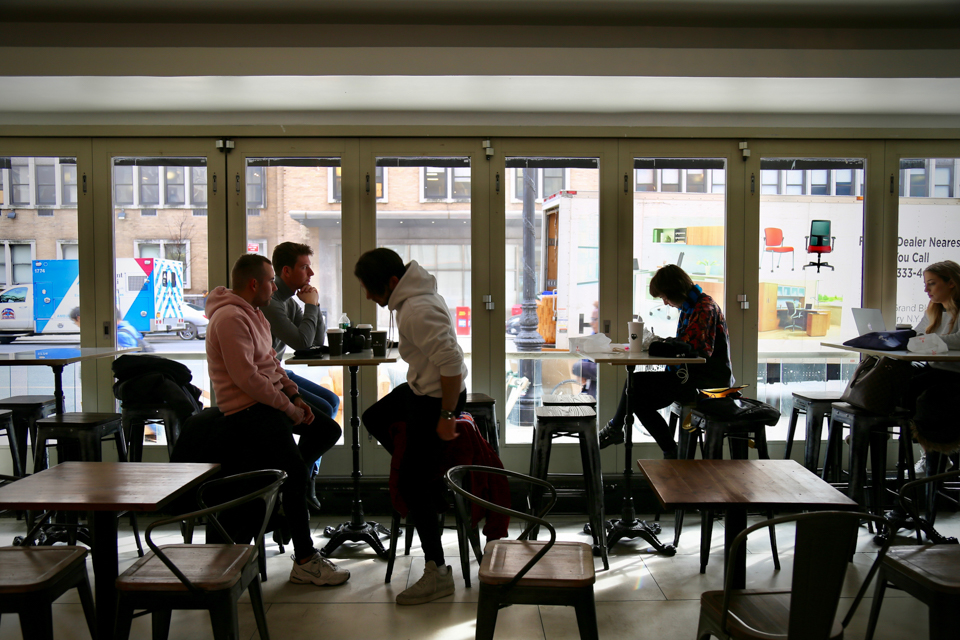 4. Greek café and bakery Artopolis was renamed The New Basics and unveiled a refurbished interior and new menu. The former crepe sweet spot now focuses on simple breakfast fare. Owners Jerry, Neil, and Nick Pantelatos opted for the reimagining of the Amsterdam Avenue establishment in an effort to stay competitive in the New York restaurant industry.
5. In the wake of the act of white supremacy that occurred in December, Tommy Song, CC '20, argues in this op-ed that it's time for us as students and faculty as a collective to take a long and hard look at the inherent biases present in the Core.
Song says that Columbia as an institution needs to take the necessary steps to become a more progressive learning environment, especially regarding curriculum such as the Core. Not only does the Core merely focus on Western, Anglo views, but it also reflects racial biases in our society, such as excluding underrepresented voices.
6. It's no secret that racism exists on this campus and in this country, but that doesn't necessarily mean that institutions like Columbia propagate systemic racism. In this op-ed, Coleman Hughes, CC '20, argues that we shouldn't paint the experiences of black students on campus as a monolith.
Instead, Hughes suggests that racism hasn't been a fundamental obstacle in his life and believes that we need to acknowledge the diversity of thought prevalent amongst black students in this country.
7. Special Interest Communities are residential communities that allow students live with like-minded people, whether they share a common interest or identity. For the 2018-19 academic year, there are a total of 12 Columbia-recognized SICs, including Application Development Initiative, Casa Latina, Community Health House, Comedy House, GreenBorough, Jazz House, Manhattan House, Muse House, Pan-African House, Potluck House, Q House, and Writers House.
In the fall, there will be two new SICs, including UpLift, a dedicated space for first-generation low-income students, and one for Muslim students, though they are only accepting female-identifying applicants for now.
Applications for SICs are due on February 10.
8. Finally, check out what we've been listening to this week. Our weekend anthem is MIDDLE CHILD by J. Cole.
The Week in Review comes out every Saturday at 10am.
Spectrum editor Grace Lin can be contacted at grace.lin@columbiaspectator.com. Follow Spectator on Twitter @ColumbiaSpec.