Sick of going to parties and looking absolutely ridiculous with your failed attempts to bust a move? Luckily for you, Spectrum is here to help. We came up with five simple but exhilarating dance moves for you to try at your next EC party. So get your dancing shoes on and get ready to twirl like a pro!
The figure eight: To start things off easy, the figure eight is a move that almost anyone can learn. All you do is move your hips in the shape of a figure eight. Starting with your hips at center, move your hips to the front right, then back, bring them to center again, then front left, then back, and then finally center again.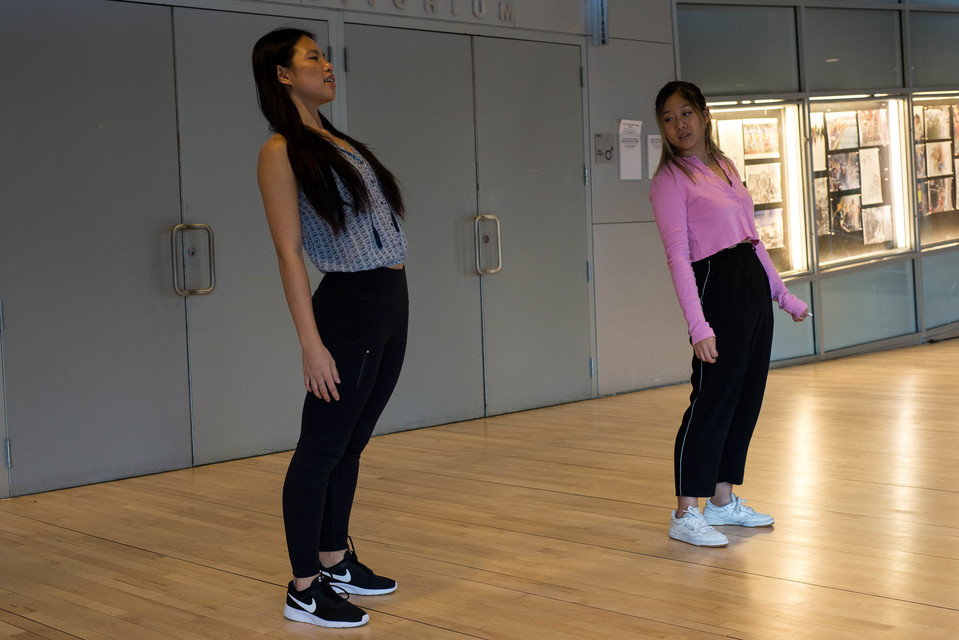 The body roll: The body roll is another classic move that you can use almost anywhere you go. To do a body roll, imagine that there is a wall in front of you and that you're going to touch every part of your body against the wall. Start with you head, then chest, stomach, hips, and finally knees. The overall goal is to essentially look like a sexy worm.
The infinity sign: At the very end of "The Princess Diaries," Mia and her best friend Lilly pull off this famous partner move, where they make an infinity sign with their arms. This move starts with you and your partner facing each other holding hands. From there, you both raise your left hand over your head to create the infinity sign. Then let your hands go and grab onto your partner's right shoulder with your right arm. Finally, slide away from each other.
The step-touch: This move is used by all quintessential boy bands, from the Backstreet Boys to NSYNC. To start, lift your right arm to the upper left and snap your fingers. Then, step on your right foot and tuck your left foot back. Move your right arm to the lower right and snap again. You can then repeat this on the other side and over and over and over again!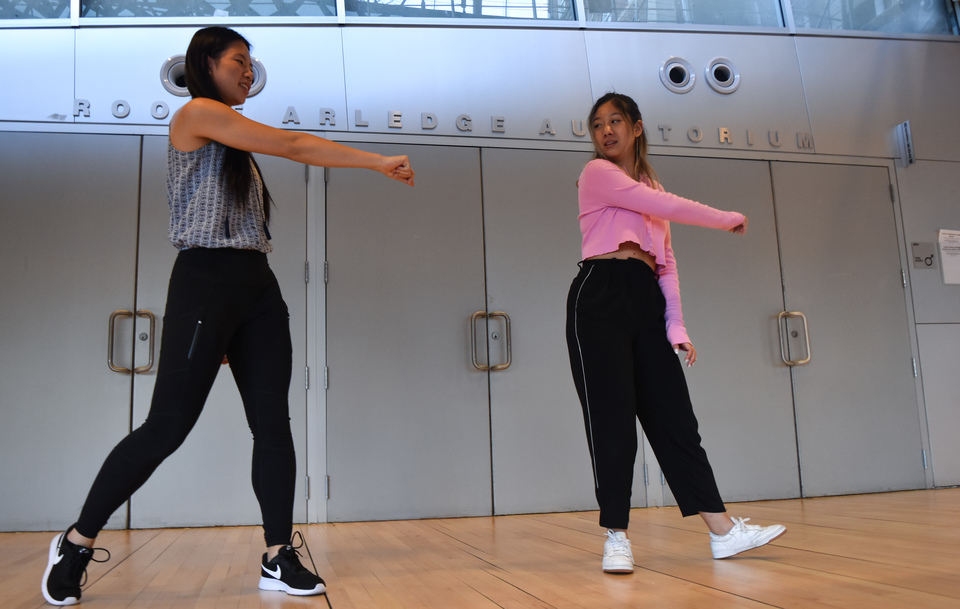 Your first phrase: This is your one and only phrase of movement; aka it's longer and more complicated. To start, take your right hand and snap to the left across your body. Then take your right arm and "lasso" it around your head in a circle while you put your feet together. Afterward, take both of your hands and place them on your right hip. To end the phrase, simply put your feet together, put your arms down at your sides, and smile!
Spectrum staff writer Tian Griffin can be contacted at tian.griffin@columbiaspectator.com. Follow Spectator on Twitter @ColumbiaSpec.