Happy Saturday!
Here are this week's top stories and op-eds that you don't want to miss.
1. Undergraduate tuition and fees for Columbia College and the School of Engineering and Applied Science are projected to reach an all-time high of $62,000 for the 2019-20 academic year, Dean of Columbia College James Valentini announced at a recent Arts and Sciences faculty meeting. This latest price hike will make Columbia the most expensive undergraduate school in the nation.
Tuition—which does not represent the full cost of attendance—has increased by over 55 percent since 2009, with a 3.4 percent increase in the past year. Increases in tuition are largely what cover the growing expenses of individual schools, such as faculty salaries and research, and sustain the University's overall operational budget—both of which have faced increased pressures from budgetary shortages in recent years. Almost a quarter of the operational budget of the University was funded through undergraduate tuition in 2018.
Increases in tuition have imposed a significant cost on Columbia College, especially as the school seeks to foster socioeconomic diversity through its need-blind policy. Roughly 50 percent of students attending Columbia College currently receive need-blind financial aid, while the other half receives no aid—a number which has increased 10 percent since 1987 when approximately 60 percent of students received aid from the college.
2. After a yearlong search, Ariana González Stokas, TC '10, will serve as the first-ever vice president for diversity, equity, and inclusion at Barnard, President Sian Beilock announced in an email Thursday morning.
Stokas comes to Barnard from Bard College, where she currently serves as the dean for inclusive excellence, which oversees diversity, inclusion, and equity initiatives for students, faculty, and staff at Bard. She received her Ph.D. in philosophy and education from Teachers College in 2010.
\The creation of the position was recommended by the President's Task Force on Diversity & Inclusion last year, and the search began shortly afterward.
3. Immense sums of money are poured into New York's sprawling collection of art museums, yet art programs for young people are chronically underfunded by the city. To amend this, Columbia students have gotten involved in ARTE—Art and Resistance Through Education. The organization partners with the Columbia Center for Justice and travels around New York hosting art workshops in schools, museums, and prisons to foster conversations about social justice.
4. The Bach Society celebrated 20 years with their concert "Bach to Bach" this past weekend. The music group is the only student-run orchestra and choir ensemble on campus that features musicians from around New York City in addition to Columbia students.
5. Dr. Wallace Broecker, the man who popularized the term "global warming," was a nationally renowned climate scientist and winner of some of the most prestigious awards in his field. After over 60 years at Columbia, he passed away on Feb. 18. He was 87 years old. The Washington Post, the New York Times, and other major news sources covered Broecker's academic achievements, but they missed a crucial part of his life: the immense influence he had on the lives of others.
6. Nineteen percent of the department of computer science's graduate student population were female in 1994. In 2016, that percentage has only risen three points. In this week's lead story in The Eye, Jason Kao, Columbia College Class of 2022, investigates the stagnation in the percentage of female graduate students in engineering and science graduate schools, finding that certain fields' improvements in female representation are masking drops in others.
7. After spending part of her college years at a University senator, Toqa Badran, CC '19, writes about what it means to be a student leader on this campus and also belong in activist circles. She laments that, while her title often came with privileges, there were still many barriers she had to overcome—that students who are taking over her position are now having to grapple with.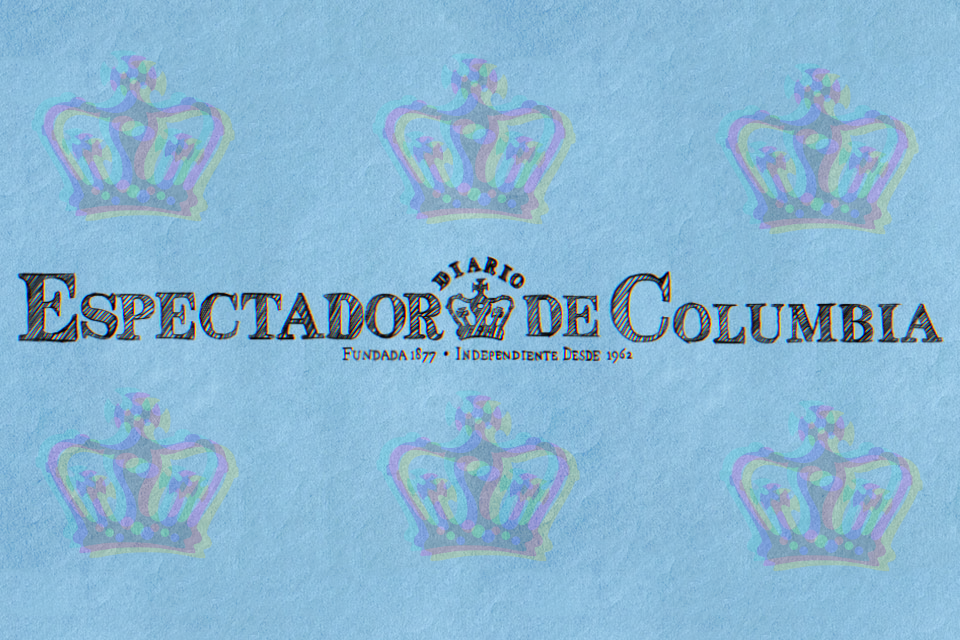 8. In her final column of the semester, Daphnie Ordóñez, BC '21 writes about Spectator's decision to publish her column in Spanish this semester. In response to another campus publication, which didn't understand the reason or purpose behind her column, Ordóñez discusses why it was important that she be given the platform to write in Spanish—a language that many of our neighbors in Harlem speak.
9. In her pre-graduation bucket list, Spectator photographer Elza Bouhassira, GS '19, shows that even though Columbia can be tough, it is important to not forget the small stuff. From 40s on 40, to watching the sunrise from the Steps, check out scenes from her last few weeks on campus.
10. The end of a school year calls for self-reflection. We have all experienced moments of joy, excitement, frustration, disappointment, anger, and resolution this year, and we hope we are all able to look back at the selves we were nine months ago with sentiments of solace and growth. Between holding on and letting go, learning and unlearning, loving and losing, it's all about balance.
11. And finally, happy last day of classes! We hope you remember to practice self-care during reading week and know that you are so close to freedom. Good luck with finals, and have a wonderful, well-rested, and long overdue summer. See you all next year!
If you are a newly accepted student or know an incoming student, keep up with us through Required Reading and forward them this message! Required Reading is your crash course guide to Columbia that gives you a glimpse of what it's like to be a student here, teaches you to live your best college life, and helps you make a decision on whether this is the place for you. Sign up here for tips, hacks, and answers to all your questions throughout the summer.
Week in Review comes out every Saturday at 10 a.m.
Spectrum editor Grace Lin can be contacted at grace.lin@columbiaspectator.com. Follow Spectator on Twitter @ColumbiaSpec.