Sanctions
---
2019-03-12T06:07:13.916Z
Following a four-hour meeting that attracted over 150 spectators, saw two student representatives threaten to quit the council, and drew tears from attendees, the Columbia College Student Council shot down a referendum to gauge student support for the Boycott, Divestment and Sanctions movement via an anonymous vote Sunday night.
...
---
2018-05-03T23:36:31.505Z
The Columbia University Marching Band plans to hold Orgo Night again in room 209 of Butler Library Thursday night, despite warnings of disciplinary action from administrators that came during ongoing negotiations about the future of the event.
...
---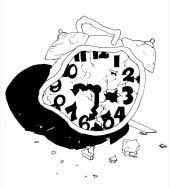 2014-08-24T13:34:56Z
Good morning, Columbia! Today's Thursday! Expect more sunshine than you've seen all week and a high of 32 degrees. Columbia news: