boats
---
2019-12-09T07:58:03.110Z
"They took our language."
---
2019-02-26T04:41:03.086Z
Introducing the Columbia Carnival Cruise! Climb aboard alongside the Varsity Show crew for a show filled with sadboi professors, fraternity reprimanding robots, and sea-men sirens (very subtle).
...
---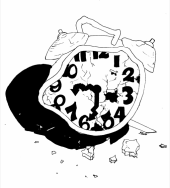 2014-08-24T13:34:56Z
Good morning, Columbia! It snowed last night, but not nearly as much as the
ridiculous storm
we were promised. Today's supposed to be 27 degrees, but we don't know whether we can trust weathermen anymore, so keep your shorts and T-shirts on standby. Here's a song to help you up, à la last week's SNL musical guests:
In Columbia news:
...