shots-fired
---
2015-07-08T01:51:17Z
Jeffrey Sachs, the famed economist and director of the Earth Insititute here at Columbia, helped
write an open letter
in the Nation directed at German Chancellor Angela Merkel and other leaders of the European Union to back away from the austerity measures—a series of spending cuts that affect Greek taxes and pensions.
...
---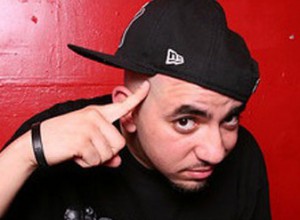 2014-08-24T13:34:56Z
After 20 years of Squeeze Radio, DJ Sucio Smash was
removed from his position by Columbia
and the WKCR Board of Directors. The late night/early morning radio show features underground, up-and-coming hip hop artists, and will continue to do so without Sucio. The strategy behind the "removal" was a return to WKCR's intentions. In a letter addressed to listeners, the Board of Directors argue that WKCR is a "radio station where undergraduates can become not only contributors, but also artistic directors. ... Unfortunately, Sucio Smash is not a student, he is a well-established professional DJ. We feel that we must uphold the WKCR constitution and give students the opportunity to create a hip hop radio show."more Sucio claims that he was never part of any discussions regarding canceling the show and that he was always open to hiring undergraduates. Jay Smooth, an influential radio DJ on WBAI, wonders why plenty of other radio DJs on WKCR have been able to work without being an undergraduate. "There are other WKCR DJs that are still on the air after many years of not being a student, including their most famous on-air host, Phil Schaap, who has been doing multiple jazz shows on WKCR for four decades." Perhaps if this had been another radio show, less attention would have been paid, but Squeeze Radio is historic in its support of upcoming hip hop artists, including Jay-Z's first radio appearance. Sucio hopes that another year will bring another Board of Directors who might feel differently about the historic program and the DJ who ran it.
...