---
Alexa Roman is a sophomore in Columbia College studying English. She works with the First-Generation Student Advisory Board to address prominent issues in the low-income community on campus. Additionally, she works with the Office of Undergraduate Admissions to improve outreach to underprivileged groups. This column serves as a continuation of Alexa's prior work detailing the experiences of FGLI students at elite universities. Outside of her work, Alexa can be found worrying her mother about the college experience and romanticizing Koronets despite its subpar quality. She would like to remind you that you are still not middle class. Alexa can be reached via email at alexa.roman@columbia.edu, but only if it's something nice. Her column You're Still Not Middle Class runs alternate Mondays.
---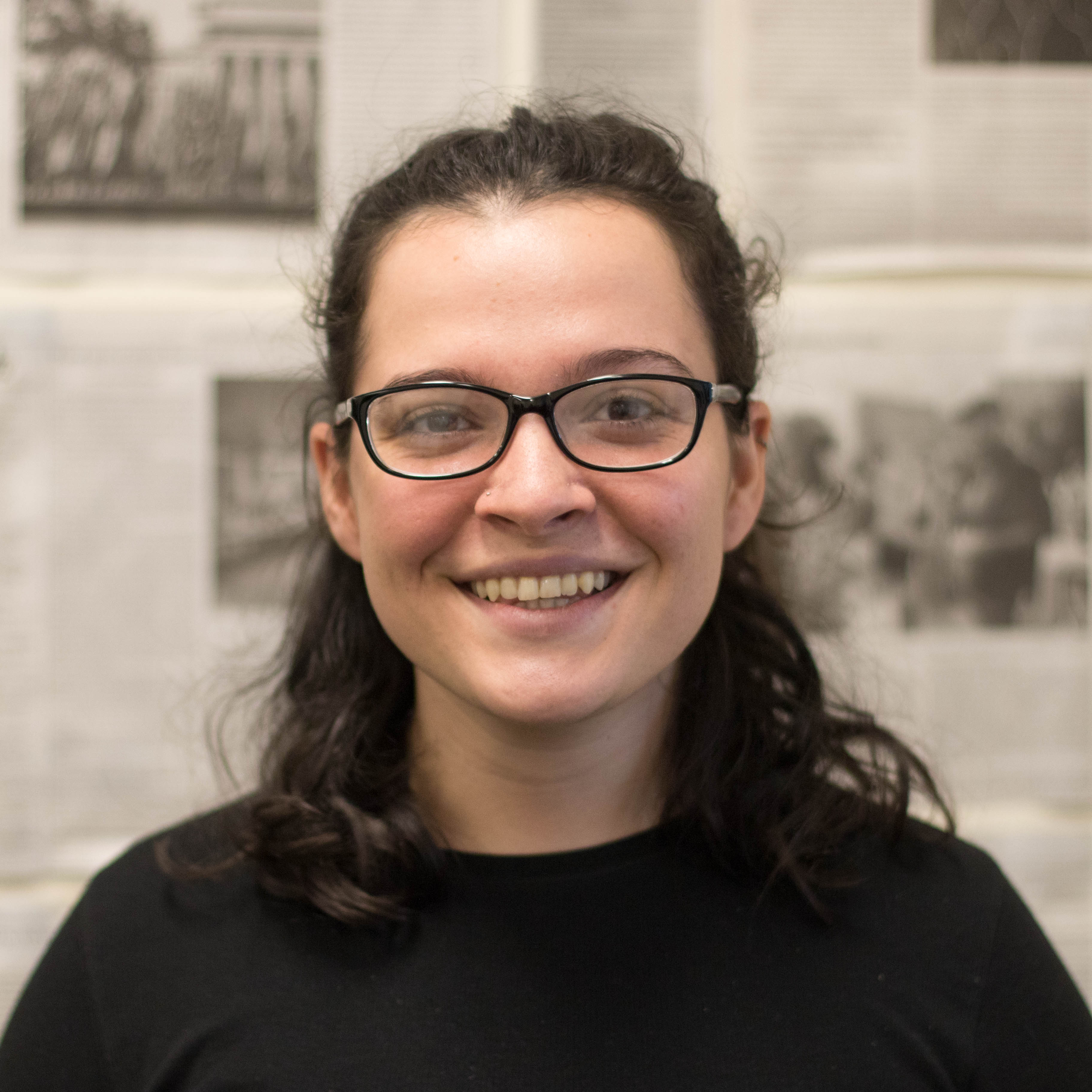 Harmony Graziano is a Columbia College junior with the attitude of a second semester senior. She studies linguistics and enjoys taking grammarians to the pavement over their outdated and pedantic notions of language. She was born and raised on the island of Kaua'i, Hawai'i—ask her sometime exactly how that went. She likes translating Arabic memes instead of doing her Arabic homework, going to therapy, and perfecting the grilled cheese—the unsung hero of lunch. Wanna tussle? Send her a spicy email at hmg2140@columbia.edu. Her column Striking Chords runs alternate Tuesdays.
---
Tausi Wadutumi is a senior at Columbia College studying human rights. She was raised to thank bus drivers and make eye contact and smile at every black person she passes in public spaces. She is interested in education, politics, social justice, and debating whether or not we're still in the golden age of TV. Her column Unreliable Advice runs alternate Wednesdays.
---
Robert Tang is a junior in the School of General Studies, majoring in economics-mathematics. He's not a Nobel Peace Prize nominee, nor a campus activist, nor a future billionaire. His favorite pastimes are whining, wishing his lot were better, and engaging in armchair economics, sociology, political science, and philosophy. He has a mild obsession with all forms of the trolley problem, and will always tell you to flip the switch. He has an opinion about everything, and you are advised to never ask him about anything, ever. His column Guilt by Association runs alternate Thursdays.
---
Melissa Ho is a Columbia College junior studying economics and concentrating in art history. She is an editor for the Columbia Political Review and designs posters for TEDxColumbia. Unlike everyone else, she's extremely sensitive to caffeine and can't consume more than one cup at once. She spends a lot of time scoping out the best disco balls in New York, and hopes she will receive one for her next birthday. Her column Your Worst American Girl runs alternate Fridays.
---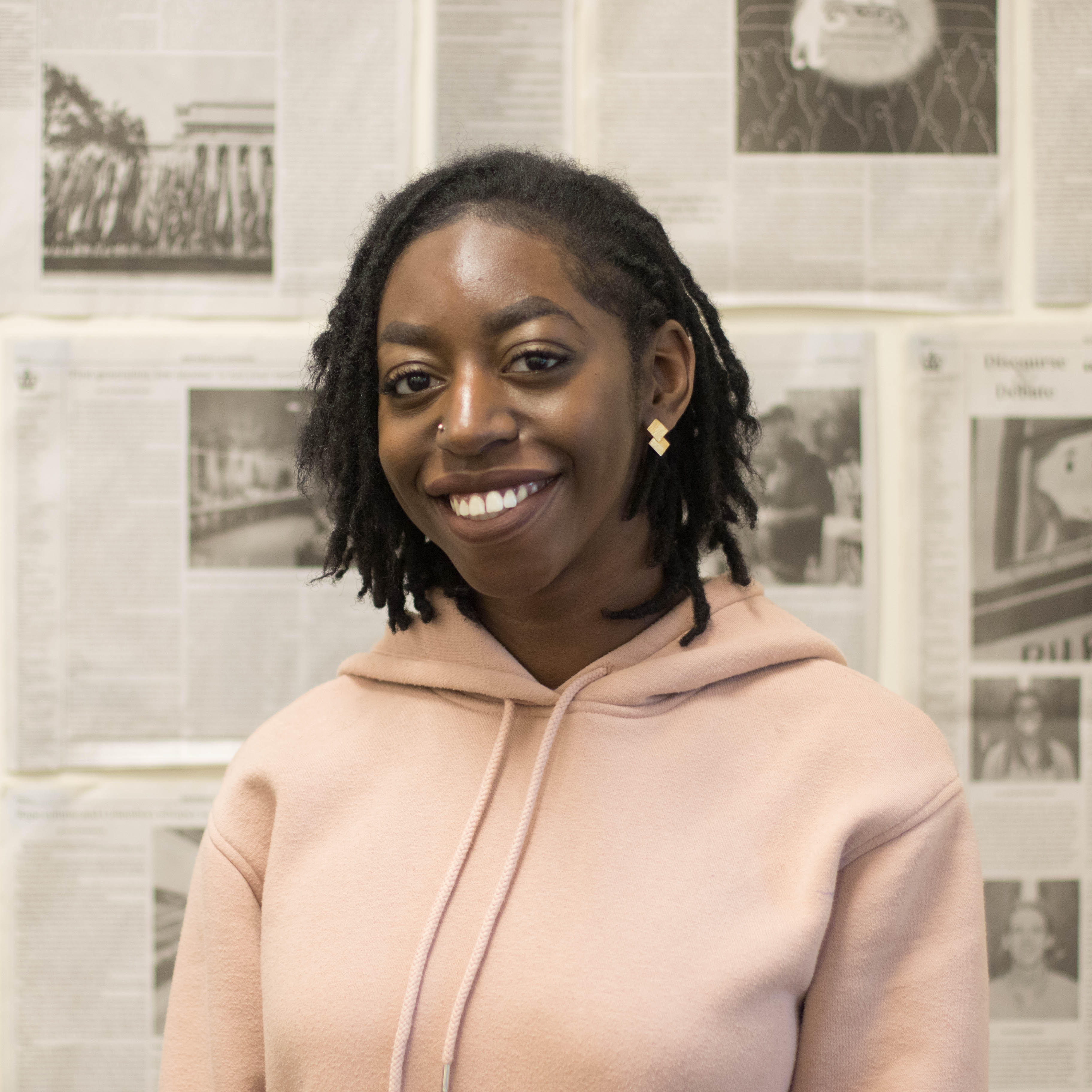 Liberty Martin is a first-year international student from Thornton Heath, South London (her column name is a reference to Thornton Heath's zip code district, CR7). She is an aspiring writer, majoring in creative writing and concentrating in comparative literature. Having just started screenwriting, she's discovered a growing love for filmmaking and wants to broaden how black women are represented in the media. Outside of her ambitions in writing, she is a Frank Ocean fanatic who sings SZA with a bit too much passion in the shower, loves Black Mirror, and tries to resist procrastinating on Twitter. In fact, you can follow her on Twitter at @libertytaking. Her column Views from the Seven runs alternate Fridays.
---
Joseph Siegel is studying philosophy in his second year in Columbia College. While he desperately attempts to abstain from the squabbling of American partisan politics, he invariably capitulates to its many opportunities for grandstanding, virtue signaling, and intellectual muscle-flexing. He will (in good nature, of course) argue with anyone about anything at any time, so, stranger, please do put forth your vehement opinions on hand-dryers and seat-belt laws at 2 a.m.; to this end, he can be reached at jes2341@columbia.edu. As the only right-leaning jazz enthusiast ever, he resides in the Jazz House Special Interest Community, where he can often be found practicing guitar too loudly (to his upstairs neighbor's chagrin), recording with his dad-rock band, and scrambling eggs. His column Right to the Core runs alternate Mondays.
---
Christian Gonzalez is a sophomore in Columbia College studying political science. He lives in Writers House and is an editor at the Columbia Political Review. If you listen closely enough you can tell he's from Miami. Every day, he spends five minutes debating whether to study in Butler or in his dorm room. He likes literature, sushi, and the subs from Milano, and dislikes driving when traffic is heavy, postmodernism, and political orthodoxies on campus. He would love to receive angry (or nice) emails that challenge (or endorse) his opinions, and can be reached for such purposes at cag2240@columbia.edu. His column Heterodox runs alternate Tuesdays.
---
Natalia Queenan is a sophomore in Barnard College studying neuroscience and English literature. Self-described as "always cold but has no chill," she is often spotted near the radiator in Butler 502 with a smuggled cup of Earl Grey (no sugar, almond milk) and the hottest new article on disability in literature (usually lukewarm). Over the summer, she's probably exploring the quainter, slightly less hostile Philadelphia streets. Natalia spends most of her time force-feeding friends fresh baked goods, having existential crises about stargazing, and thinking about spices (the kitchen and the quaker kind). She would love for you to strike up a conversation about her opinions, drop a book recommendation, or come by for a nice hot cuppa and a good cry. She may be reached via handwritten letter with the wax seal of your family crest, or alternatively, at nsq2001@barnard.edu. Her column Miss Interpretations runs alternate Wednesdays.
---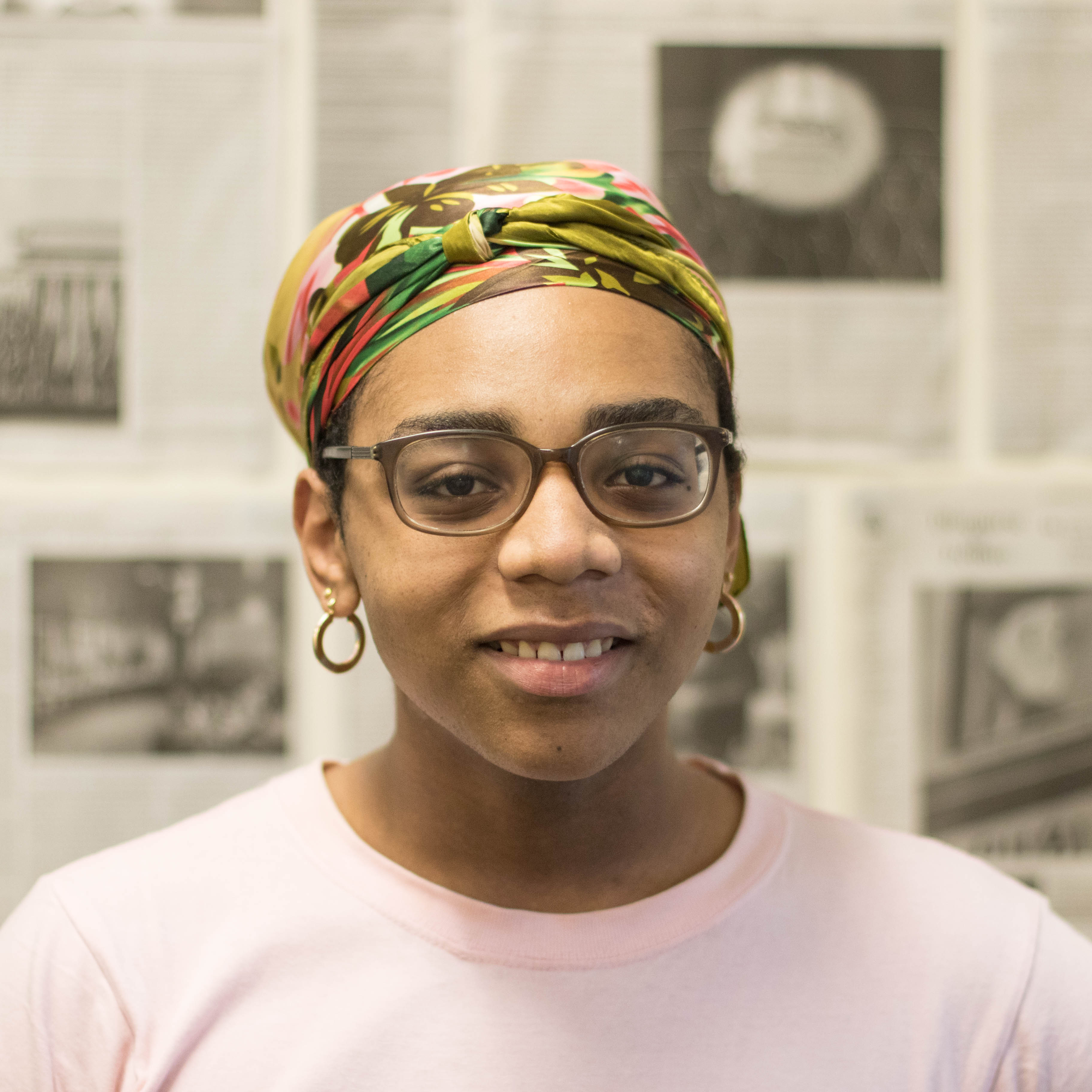 Sabina Jones, not Sabrina or Samina. Sabina like the saint. Like a less-light-skinned Alicia Keys, she is at Columbia for a good time, not a long time. She is a sophomore from rural Georgia studying English. She wants to take up space on this page because she wants to facilitate a conversation about how identity shapes her experience on campus. She works with different identity-based organizations and hopes to open up space for more trans people of color on campus. She's been trying to mind her own business since she came to Columbia but she can't sit down long enough. She enjoys focusing on African-American literature and culture. In her free time, she writes poetry, works with kids, and hosts EC parties. She wants to make it easier for students who are looking for the space to casually exist. Her column Transatlantic Trade runs alternate Thursdays.
---
Arielle Isack is a sophomore in General Studies majoring in American studies. When on campus, she is most likely complaining about being on campus and trying to leave. When off campus, she is most likely watching an opera or ballet at Lincoln Center or window shopping for clothes she can't afford in SoHo. As someone with a remarkably poor gauge of propriety, she is willing to talk to anyone about anything, especially if those things are Sex and the City, sex, or the city. Follow her on Twitter for high (and low) thoughts: @arielleisack. Her column Not a Relationship Girl runs alternate Fridays.
---
Robert Godfried is a senior in Columbia College majoring in sociology. He is a policy wonk who likes talking about social issues and potential solutions to them. He enjoys playing jazz and on weekends can be found in jazz clubs around town. He plans to bring his insight, humor, and impeccable sense of style to the columnist pages and hopes to inspire some people to think about things differently. His column The Sexy Side of Local Politics runs alternate Fridays.
Photos by Katherine Gerberich / Senior Staff Photographer.