---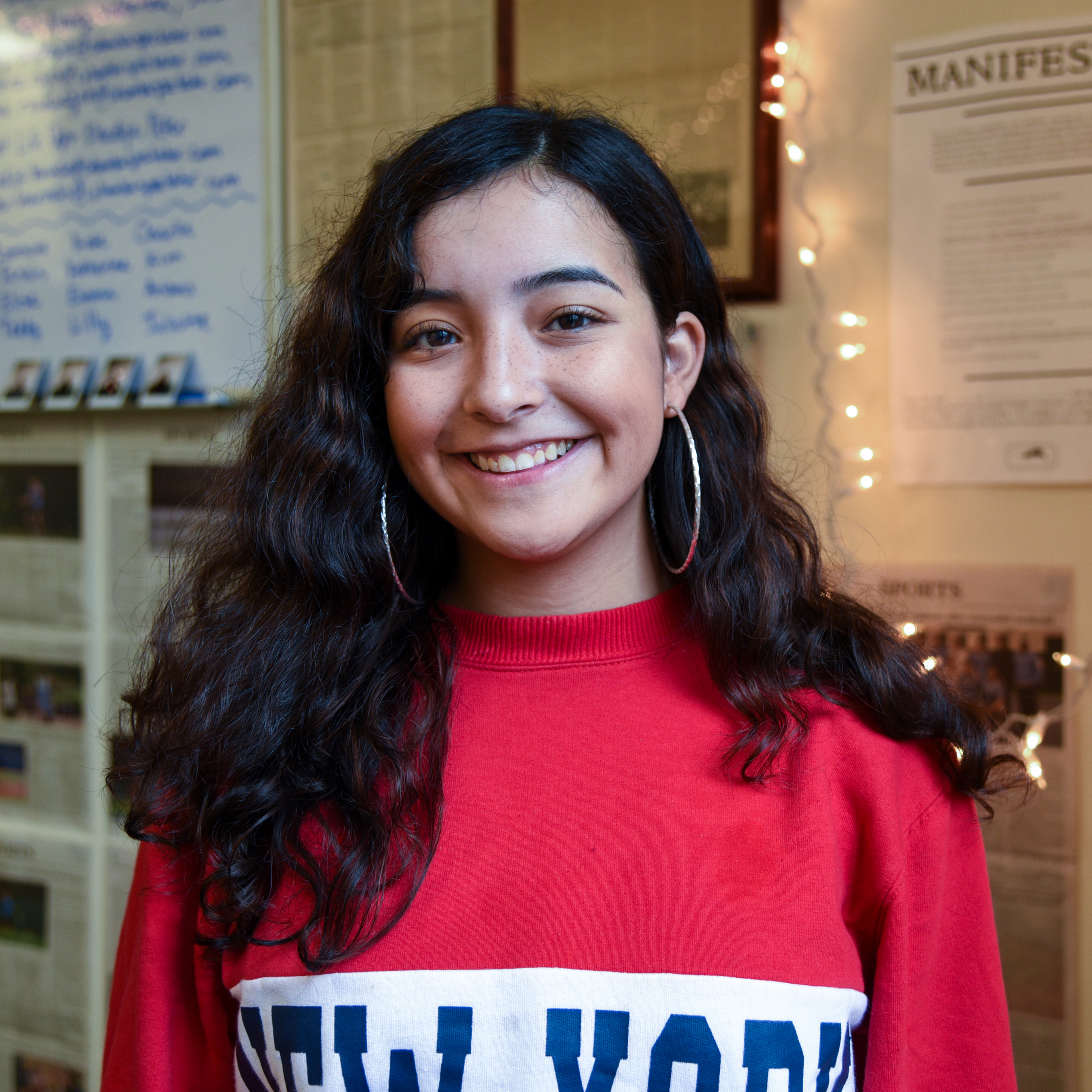 On the last day of finals this past May, exhausted from all-nighters and seemingly never-ending review sessions, I forced myself to wake up early so I would be able to say bye to one of my good friends whom I knew I would not see all summer. I wasn't headed to Wallach or John Jay—I was headed to Ferris.
With a thank you note in one hand and a gift in the other, I ran up the ramps knowing an emotional goodbye was to come. As I walked in, I scanned my card and said the usual "Buenos días, señora" and looked frantically for my friend. When I found him, he was sorting the bananas and apples by the breakfast trays. I handed him the gift and card, and said "Muchas gracias por todo. Gracias por siempre ser tan positivo y por todo el apoyo"—"Thank you for everything. Thank you for always being so positive and for all the support". We exchanged more goodbyes, he asked if I was excited to eat authentic fajita again, and I told him to enjoy his vacation back home in the Dominican Republic. If only he knew how grateful I was to him for helping make Columbia feel more like home.
The first semester of my first year was tough; juggling rigorous classes and the emotional strain of being away from home was overwhelming. Coming from Laredo, Texas—a small, majority Hispanic town on the U.S.-Mexico border—I knew that it would be difficult to adjust to being in a radically different environment so far from home, but I never doubted I would be able to find comfort and a sense of belonging. I was wrong. I called home several times a day, listened to several mariachi albums, watched reruns of the Mexican version of Family Feud, but that still did not help. It seemed that in seeking a connection to my roots and my home, the further away I felt.
The isolation was rooted in something deeper than mere distance: There was a ubiquitous absence of the sounds and colors that illustrated my childhood.
But as I walked into Ferris one day, I started to see and feel the colors I had been missing. I realized that the workers there always greeted me with alacrity and asked me about my day, which wasn't typically the case with my professors or other Columbia employees. There were a variety of dishes that magically brought me back to my mother's kitchen and the classic salsa, banda, and reggaeton songs I bopped to at home, and I swear that for a second I heard the familiar voices of dramatic Mexican sportscasters rehashing a soccer game. At a time that my experience at Columbia felt defined by the void of something recognizable, the familiarity of all these things gave me a sense of belonging.
To show my gratitude, I started complimenting the dining staff on their song selections and dishes, and I soon found myself having longer and longer conversations with them. I learned that a lot of them come from Mexico, just like my parents and grandparents. It was wonderful to talk to them about cities, beaches, and churches that we had both been to and loved. Those from other Latin American and Caribbean countries were eager to share who and what makes their country so special. It never surprised me to hear them say that their family contributed to the majesty of their home country and the acerbic pride they felt for it—I feel very similar sentiments within the fabric of my own family. It was here, in the most unexpected place, where I was able to heal my homesick heart, one new friendship at a time.
When I seemed fatigued or overly stressed, my friend (who I mentioned in the first paragraph) in particular always told me, "Si se puede, Maria!"—"You can do it, Maria!"—and gave me an enthusiastic thumbs-up. It reminded me of my dad, not just because it was said in the same language that my dad speaks but also because it was said with the same warm encouraging spirit that made me feel comforted, as if he was reassuring me that my entire community of fellow paisanos were also rooting for me.
All it took for me to create these fulfilling relationships (and heal my own heart in the process) was simply to reach out to the workers. The friends I made give me a slice of home through music, advice, encouragement, and support. I admire how every single employee mentions their children and their accomplishments, and how proud they are of them. It reminds me again of the pride that gleams from the eyes of my own tireless, hard-working parents. Hearing my paisanos in Ferris brag about their children and grandchildren reminds me of how far my own family has come. They gave me the gift of the seeing the other side, the side of the person who broke that barrier for their kids. I can't help but wonder what my grandparents, who just had an elementary education in Mexico, would think of where I am today.
Students and employees alike, we are surrounded by resilient people here and back home. The pride I see within their hearts and their eyes is something I will hold on to forever; don't deprive yourself of the power of witnessing that pride. Those moments have the capability of reminding you of the village that it took to get you here.
Maria is a sophomore in SEAS studying environmental engineering who understands the complicated dynamics between Latinxs and the American dream. She also believes there should be an end to family detention on the border. If you want to email about her about something not so depressing, reach out to her at maria.castillo@columbia.edu. Tex-Mex Near You runs on alternate Mondays.
To respond to this column, or to submit an op-ed, contact opinion@columbiaspectator.com.