---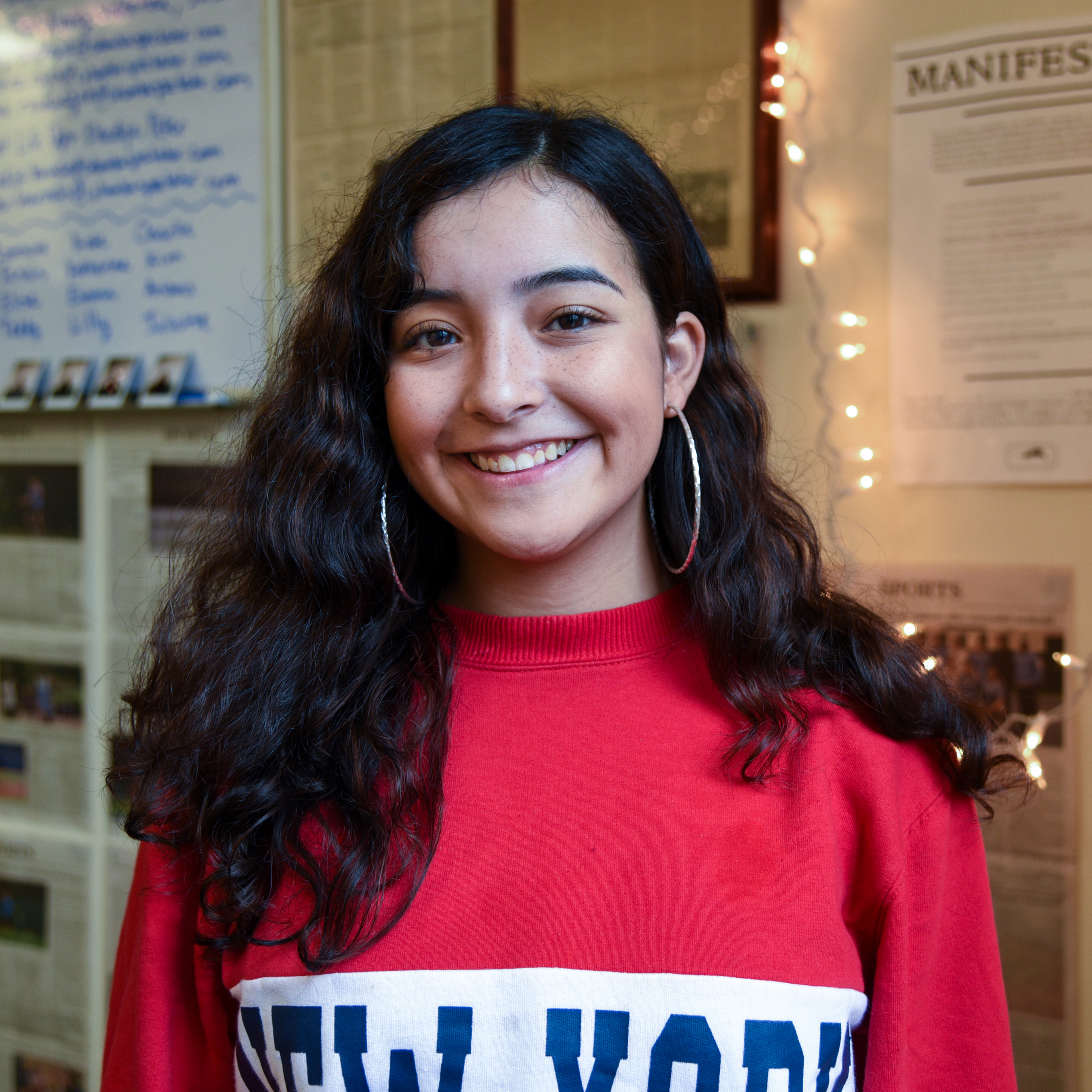 Alexandria Ocasio-Cortez visited Columbia last week, and there is a whole host of things to say about the ideological, cultural, and political implications of her visit. I was definitely not surprised by the storm of mixed reviews surrounding the event, given recent debacles like her ban on media presence in community meetings and her beef with Ben Shapiro. I'm not here to defend her shaky economic policy positions or her media faux pas; I am here to remind people of how her win directly counters the countless years that minorities have been without a voice. Sometimes we tend to forget how rare those opportunities to counter that history are.
Growing up in Texas, I never read about, much less saw someone who looked like me representing Texas in the upper echelon of the political sphere. Even though Latinos make up 39 percent of the state's population, Texas has never sent a Latina to Congress. Instead, I remember identifying with George W. Bush, Rick Perry, and Lyndon B. Johnson because of our shared Texan identity. My childhood bookshelf was lined with their political biographies. Despite ideological differences, as Texans I thought we were on same team and that their image of Texas would include people who looked like me. I was wrong.
I remember the searching. I searched endlessly for the story of my people within those politicians' books. What I found: if Hispanics were ever mentioned, it felt like we were defined by our plight, our inherent disadvantage, and our desperation. Not only were these descriptions inaccurate, but they were also brutally demoralizing for someone reading them in grade school. How could a 13-year-old Latina explain to them that her community is so much more than poverty and suffering? I remember my profound frustration that came from finding that we were defined by our perceived helplessness.
As I grew older, the puzzle pieces gradually started fitting together. Their narratives about us were wrong because we never had someone who understood us tell our story. These inaccurate descriptions were born out of an absence of understanding of Latinx communities. Although it is their job, these Texan politicians didn't seem to have the ability to comprehend, much less solve, the problems facing communities they have no connection with—or at least no interest in serving. These men weren't on my team.
Texas has the second highest number of congressional districts in the country, yet it still can't seem to find space for someone like me.
That's why Ocasio-Cortez is so important to Latinx people everywhere, not just in New York. Her election was a referendum on the historical propensity for representatives to fail to reflect the identity of those they serve. She ran primarily to represent people who have historically been disenfranchised and underrepresented. Unlike Joe Crowley, the fourteenth congressional district is largely African-American, Hispanic, and South Asian—a point Ocasio-Cortez emphasized in her viral campaign ad: "[Crowley] doesn't live here, doesn't send his kids to our schools, doesn't drink our water or breathe our air. ...[He] cannot possibly represent us." Her campaign elucidated how critical it is for a candidate to be a member of the community they intend to serve.
This line resonated with me for reasons beyond its pragmatism—my community on the Texas-Mexico border was living with the consequences of not having one of our own vehemently fighting for us on the national scale. After watching this ad, I remember flipping the channel to see Greg Abbott, the governor of Texas, defend the family separation policy and the incarceration of asylum seekers. Those of us living on the increasingly militarized border know that these horrific solutions do not represent our values—Abbott isn't the one who has to see busses of recently separated children on his commute to work.
In a state of 3.7 million Latinos, Ocasio-Cortez is poised to be the second Latina from New York to be sent to the House of Representatives. There are currently 12 Latina congresswomen serving in the House. At a time when women in immigrant and undocumented communities are particularly vulnerable to sexual assault, exploitation, and harassment, Ocasio-Cortez has already proven to be committed to their well-being. In all senses of the phrase, she speaks their language. She has unique qualifications to serve them in ways that others cannot.
We've seen this dynamic play out in campus elections as well. Last year during the first-year student council campaign season, candidates were criticized for paying lip service to the needs of first-generation and low-income students despite not seeming to know much about the issues facing them. This is not to say that non-FGLI students, or Crowley for that matter, were unequipped to meet the needs of their diverse constituents; but candidates who come from the community they represent and who intimately know the personal, structural, and institutional challenges facing it, like Ocasio-Cortez, might be best qualified to represent it.
Debate over her stances on contentious and important issues is imperative for both the external and internal conversation about the direction of the Democratic party, but to discredit her qualifications and the details of her identity is to consciously ignore the importance of her ability to connect and resonate with minority communities. The debate going on within the party should be centered on how to represent these communities most effectively. That ability serves a purpose beyond identity politics and delivering on the promise of the Rainbow Coalition—it redeems the true meaning of a representative democracy.
We should hold Ocasio-Cortez to a high intellectual standard, like any other elected public official, but that doesn't mean discounting the cultural significance of her election. Of course I want to know the specifics of her policy positions on sustainable infrastructure, maternal morbidity, and bilingual education. But I also would love to know when she is going to publish her first book so I can read about someone who is actually on my team.
Maria Castillo is a sophomore in SEAS studying environmental engineering and minoring in political science. She really likes the way Wendy Davis and Julian Castro represent Texas. If Bush is more your guy, feel free to email her at maria.castillo@columbia.edu. Tex-Mex Near You runs alternate Mondays.
To respond to this column, or to submit an op-ed, contact opinion@columbiaspectator.com.