It is a common misconception that only the top five finishers from each team matter in a cross country meet. Even though the sixth runner breaks a potential tie and the rest of the finishers add points onto rivals' scores, some coaches tend to focus primarily on their top racers, believing that they have a bigger impact on meet results.
Columbia cross country and track and field director Daniel Ireland is not one of those coaches.
"Whether you're [runner number] 12 or 25 or 30, you're going to help us win the title just as much as someone else, even though you might not be lining up that day. It's your attitude, your commitment to the program, your commitment to doing things right on a daily basis," Ireland explained.
Ireland, who has helmed the Columbia cross country and track and field programs for the past six seasons, has spent each of those years cultivating a powerhouse program with an unmatched depth of talent and work ethic.
Not all coaches take such a comprehensive approach with their team.
"Ireland's great. He's like a second dad to us. He jokes around with us and he really is the coach that does the most for us," senior Katie Wasserman said, adding that the day before the Ivy Championships, Ireland was out at Van Cortlandt Park raking the course for his team. "The amount of dedication he puts in makes all of us want to give it back to him."
Prior to his arrival at the University, Ireland had no shortage of experience both as a runner and a coach. He ran for Georgetown from 1988 to 1991, qualifying for the NCAA Nationals three times in cross country. A two-time All-Big East selection, Ireland took home the gold in the Big East outdoor 10,000-meter race during his senior year. He spent six years at his alma mater as an assistant coach before arriving at Yale in 1999, where he coached six Ivy League Champions and two All-Americans. His athletes were responsible for 17 school records and 41 All-Ivy honors.
This experience has translated into a distinct coaching style that Ireland has implemented at Columbia. An athlete who has a history of injury only runs four or five days a week and cross-trains—or participates in other types of workouts—on other days. Others log as many as 70 or 75 miles a week. Academic schedules are also factored into the equation. Runners who get less sleep must train differently than those who get enough.
"You don't find that everywhere," assistant coach Maraya Slatter said of Ireland's inclusive model. "He does care about everybody, and I care about everybody. … We're making sure we find out what works for every athlete, no matter if you're in our top seven or if you're not."
Ireland and Slatter have experienced considerable success with the women's team since Slatter came on board three years ago. Before the fall season began, the pair shared many conversations about the 2017 cross country team's potential. In 2016, the women's team had come in last at the Ivy League Heptagonal Cross Country Championships, the crown jewel of cross country competitions in the Ancient Eight. But early into Slatter's first season, the Lions appeared to have turned the tide.
"It kind of was like, 'Wow, we're on the same page here; is this going to work?'" Slatter remembered. "And now it has worked."
"Having it work" has led to three consecutive Ivy League Heps titles for the women's cross country team, as well as an 18th-place finish at the 2018 NCAA Cross Country Championships.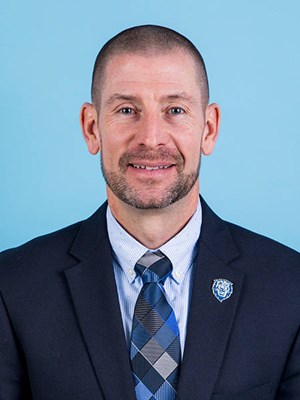 It has also meant personal accolades for Ireland, who achieved a three-peat of his own on Nov. 5, when he was recognized as the Ivy League Women's Cross Country Coach of the Year for the third consecutive year. Ireland was also named the Ivy League Men's Coach of the Year in 2015 and USTFCCCA Cross Country Northeast Regional Coach of the Year in 2018.
Consistent with the past few years, the Lions have been a dominant force all season, including at this year's Heps. Three individual All-Ivy distinctions by the women led to a three-peat for the Lions, who now have a chance to tie the longest streak of Ivy championships in Columbia cross country history. The last time the women's team won four consecutive Heps titles was between 2002 and 2005.
Ireland detailed the stories of four senior runners, two of whom would go on to win All-Ivy honors, and their eagerness to boost the team to victory in their final season. But for those runners, the road has not always been easy.
Two years ago, Wasserman didn't even run Heps, edged out as the Light Blue's 13th runner. The following year, she placed 11th at the meet. But Wasserman "is a really tough competitor and does not want to let her teammates down," Ireland said.
Ireland's humor served as a source of motivation for Wasserman's performance this semester.
"Last year, he made us a bet that if we won the region he'd wear this wig, and he wore this crazy wig the entire practice," Wasserman shared. "So we're going to try to make a bet with him again, of course, this year. That will be extra motivation."
Even with no high school cross country experience—she was a soccer player and miler from New Jersey—Wasserman "has put herself in a great position" for the season, Ireland said. And after a semester of dedicated training, Wasserman finished in second place, above 86 other competitors, at this year's Heps.
Fellow senior Emily Acker had not run a cross country race since 2016. However, after a semester off, she "worked really, really hard over the summer … [and] put herself in a position to be a part of this," Ireland said. There will be no track season for Acker, who graduates in December.
"This is her ... swan song," Ireland said.
Seniors Bianca Alonzo and Fiona Danieu have also experienced peaks and valleys in their collegiate careers, and Ireland was quick to credit their hard work for elevating the pair to this year's Heps roster.
Slatter remembers days like Heps—where she sees the culmination of seasons of dedication—as some of the best during her time as a coach for the Lions. Behind the scenes for days before these events, extensive conversations about strategy and the goals of the team are vital, Slatter emphasized.
"It's a lot of conversations—it's like 95 percent of our conversations are where we can be, what we're going to do, how we're going to go about it," she said.
Through these conversations, coaches on the team stress ownership of individual actions. Ireland emphasized that while he cannot guarantee results, he can guarantee "how hard you're going to work and how much emphasis you're going to put on it." As such, Ireland attributes the team's success to its members taking responsibility for their own growth.
"He wants us to be the most competitive, grind-it-out team in the Ivy League, so that's what I try to do for him," senior Kenny Vasbinder, who secured the men's individual title at Friday's Ivy League Heps, said.
"Really, he just wants everyone to compete," Vasbinder added. "We put in the work all year and he just wants it to pay off, but more than anything, he just wants to see everyone give their best effort."
But this opportunity is also what Ireland considers his greatest worry, that students will let valuable time on the team, and at Columbia, slip by.
"Whether it's [in] life or the classroom or especially athletically, what we coach is there's going to be windows that open all the time, practicing and racing. I just want the girls and guys to step through the window, to see the opportunity, and seize the moment," Ireland said.
Sometimes at meets, Ireland said, the team members notice runners they knew from the past, and comment on these rivals' high school records or speeds.
Ireland's response, like his training strategy, is that all that matters is working hard to be the best version of yourself both on and off the course.
"I really try to get them excited to be able to do what they can do, to not say, 'Hey, I want to be someone else.' It's 'Hey, let's be you, make a name for yourself,'" Ireland said. "The names on our team … are the names we have. Those are the names we're going to work with. Let's see what we can do to make those girls the best they can be."
Staff writer Mackenzie George can be contacted at mackenzie.george@columbiaspectator.com. Follow her on Twitter @kenziegeorge22.