Barnard Primary Care Health Services clinicians are not required to ask for consent or provide clear information about cost before administering medical tests to patients, an issue that has led to unwanted testing and unexpected charges that have turned students away from PCHS as their primary source for healthcare.
Students interviewed by Spectator said PCHS clinicians did not explicitly inform them of their patient rights or tell them when they might be charged for a medical test. In some cases, students reported feeling pressured into taking a test for STDs or other illnesses.
Without clear information about whether the test would be covered by their insurance, these students—especially those two-thirds of students who are not on the Barnard insurance plan—were led to believe the tests would be free, only to be blindsided by a costly bill for a test they did not know they could have refused. Health administration experts interviewed by Spectator said Barnard could circumvent these problems with a more standardized, documented process to inform patients of costs before they consent to medical tests.
These unanticipated charges can be further problematic if sent directly to the primary holder of the insurance policy—oftentimes a student's parent—despite a student's desire to keep their medical concerns private.
Since the majority of Barnard students are navigating the healthcare system on their own for the first time and are unfamiliar with the complexities of health insurance, they are especially prone to such experiences at Primary Care. Without clear communication between clinicians and students about what is covered by non-Barnard insurance plans, clinicians tend to recommend tests liberally, and students tend to accept their recommendations.
As an office with limited space and walk-in hours, Primary Care's unexpected costs have prompted students on non-Barnard insurance plans to seek treatment at other medical service providers in New York City.
Cobie-Ray Johnson, BC '21, said she has become extra vigilant when seeking medical care ever since she was first unexpectedly charged for a strep test from Primary Care despite the fact that she had been under the impression that it was free.
"I know that for a grown adult, what I did was naive. I never should have believed that anything was free, I should have known to specifically say what my insurance company is, I should have known to tell them what lab my insurance covers," she said. "But my main mistake was having the audacity to believe that I could go in to Primary Care at my liberal arts women's college that's all about community and support and 'safe spaces' and actually trust that they were being helpful, honest, and transparent with me as someone who doesn't have much experience going to doctor's offices and using insurance."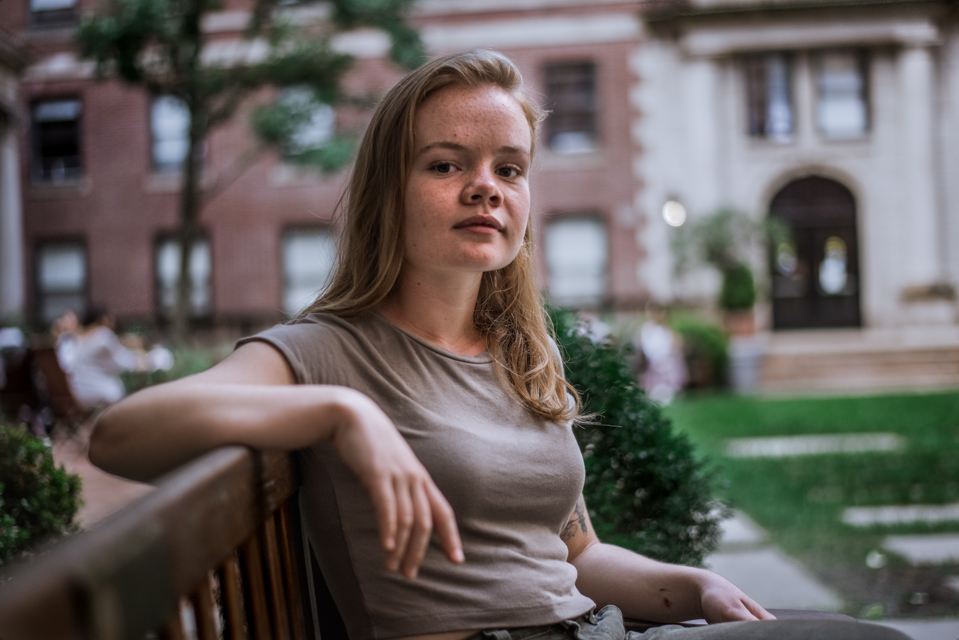 Currently, Primary Care has no formal procedure for obtaining explicit consent before a clinician administers a medical test. However, according to Executive Director of Student Health and Wellness Programs MJ Murphy, students technically give consent when they either register for Barnard's health insurance or waive out of it. Murphy added that students also sign a HIPAA form about medical care when they submit all of the required first-year forms.
However, according to Thomas D'Aunno, director of the master in health administration and health policy and management program at New York University, it is common practice to have a documented process for informed consent in which patients sign a form stating that they agree to a test or procedure. Thomas conceded that because of the unreliability of college medical services, students are forced to advocate for themselves.
"Students should ask, simply because we can't trust clinician to be transparent," D'Aunno said. "In an ideal world, students should be able to trust campus healthcare services, but this sadly is not always the case. Students should aim to be safe, rather than sorry."
Murphy, along with Dean of Studies Natalie Friedman, said she does not foresee that process being implemented in Primary Care because it would reduce the office's efficiency.
"There's a sign up in Primary Care that all labs are billed directly to the insurance company. We see 83 percent of the student body. To slow that process down significantly—I don't know if it would behoove the students or not," Murphy said.
However, they said they would consider ways to make students more aware of their rights.
"It's certainly possible, for example, to remind students of their patient rights and privileges, which is posted in every room in Primary Care," Friedman said. "We are always open to suggestions if students want to see that reminder."
Without such a reminder, students have said they don't feel sufficiently informed about the pros and cons of a medical test, let alone what costs might be associated with it.
"It wasn't even a case of like, 'Your insurance might not cover this and you might get charged,'" Sookeun Jung, BC '21, said. "It was just like, 'Take this test,' and I sort of assumed that if there was a charge they would tell me and make me aware of it at some point. But they didn't."
A junior, who requested to remain anonymous, said she took a STD test almost every time she visited Primary Care because "they would encourage it." She did not realize that those tests were not fully covered by her insurance until months afterward, when she received four $80 charges.
According to Murphy, clinicians do not have a clear sense of how much a test or procedure may cost because charges vary depending on a student's insurance plan. She added that, in order to avoid missing a diagnosis, clinicians may feel they have a responsibility to tell patients to take a test if they witness symptoms.
"If we do an assessment, and based on our clinical knowledge and expertise, we think it's a certain diagnosis and we don't follow up to prove that diagnosis, we're not doing our due diligence," Murphy said.
However, in these cases, many students are not aware of their rights as a patient and thus do not know that they can refuse care.
Similarly, many students reported feeling as though they were misled by their Primary Care clinician and were charged for tests they had not initially wanted but agreed to take because they were under the impression that they were free.
Elizabeth Ashton, BC '20, said that she was hesitant to take the STD test her clinician offered her during her visit and that she only agreed to take it because she felt she apparently had "nothing to lose." Months later, Ashton's mother received the bill for the test.
"It turns out they didn't have my new insurance on file, but they didn't check when I was there and didn't tell me I was going to be billed," she said. "So not only did my mom have to deal with the bill, but she found out I was having medical concerns."
Ultimately, these experiences deter students from seeking help at Primary Care. Despite its convenient location, students often turn to local New York City clinics, such as Planned Parenthood, that offer free STD testing.
Nicole Hinz, BC '21, said that although her clinician concluded that she did not have an STD, she encouraged her to still take an STD test as a precautionary measure. She was later charged $100. Hinz now no longer goes to Primary Care, instead choosing to go to CityMD.
Johnson has pointed to a series of negative experiences that have eroded her trust in Primary Care.
During her first month of college, she was tested for strep without any warning about the potential cost of the test. According to Johnson, Primary Care sent her test to a lab that her insurance did not cover, despite her repeated reminders about what her insurance company was, so she ultimately received a bill. She acknowledged that she should have asked if it would cost but noted that, ever since that experience, she has "been very careful about explicitly asking [clinicians] if things will cost [her]."
However, when she visited Primary Care to take an STD test a couple months later, she was charged $250 for the test despite the fact that her clinician said it would be free. A few weeks afterward, she visited Primary Care again to check on her birth control symptoms. It was during that visit that she said her doctor also "pressured her" to take a test for polycystic ovary syndrome.
"When I came in, she insisted that she also did bloodwork to test me for PCOS. I explicitly said 'Is the test free? Will it cost me anything?' and she said no, 'I will code it in a certain way so that it won't charge you.' I didn't know what that meant, but to an untrained ear it sounds pretty official, so after hesitating a little and explaining that I didn't want to take it if it would cost, I agreed to do it."
A month after that visit, Johnson said she woke up to her mother "on the verge of tears, holding a second $200 bill for the PCOS test."
"The first time was one thing, but after that I had been so careful that it really felt either like I had been purposefully misled, or like the doctors just genuinely didn't care enough to check if it would actually cost money and answer my question honestly."
Johnson said that, upon contacting her clinician to contest the bill, she was "reprimanded" for "not 'taking responsibility'" and that she should have known that it would cost. According to Johnson, her clinician made the argument that she assumed that Johnson had Barnard's health insurance, "instead of asking, or looking at [her] file, or [her] insurance card that [she] gave when [she] entered Primary Care, or the card that [she] filled out to give to her."
Eventually, after contacting Murphy four times, Johnson was notified that Primary Care had agreed to cover the cost of the bills.
"I wouldn't have been able to afford the bill at all," she said. "It would have cost almost an entire week of my summer waitressing wages, and I [was] depending on that money to feed me for the entirety of next year."
Murphy said that students often do not have a full understanding of how health insurance works, which leads them to wrongfully feeling misguided.
"They weren't misled—they were misinformed," Murphy said. "They didn't understand what they or their parents agreed to by signing out of the Barnard health insurance. Not knowing all the information doesn't mean you're misled—it means you didn't have a clear picture of what the responsibilities are and what your parent or guardian agreed to when you waived out of the insurance."
However, Murphy acknowledged that she knows "this is frustrating for so many patients." She also said that she would make more visible the parameters of insurance that are expected if a student is not on Barnard's health plan, as well as make patients' rights and responsibilities more visible on Primary Care's website.
"A big part of transitioning into adulthood here is understanding your health and understanding what it means to be insured," Murphy said. "For a lot of students, they begin to understand why healthcare is such a major issue in this country because there's no simple answers. Everyone needs to be as informed as possible."
For many students, Johnson's experience is reflective of a larger overall demand for more clarity about navigating medical services at Barnard.
"I never expected to encounter this at Barnard of all places," Johnson said. "For a school that touts and commodifies its diversity so much, they should know that not everyone comes into college with the knowledge necessary to navigate a doctor's office, not to mention the income or background to pay such hefty, unexpected costs. You would think that they would want to help us learn."